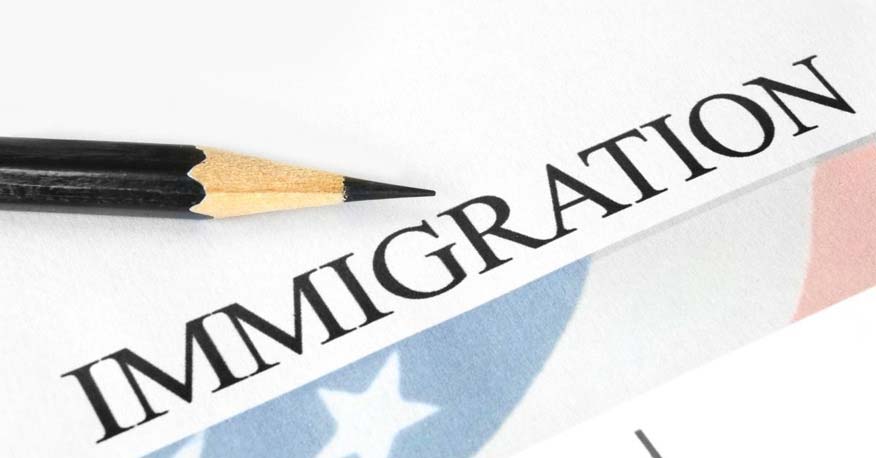 EB 1 Immigrant Visa
The US Immigration law allows for the easy and expedited process of obtaining a green card for certain categories of applicants. The EB 1 Immigrant Visa differs from other visa categories in that it is not meant for ordinary applicants, but high achievers and top management leaders.
EB-1 Visa Category- Employment based visa
The EB-1 Visa category permits managers, Multinational Executives and Managers and people with proven extraordinary ability in the fields of science, art, business, education, and sport to obtain a green card in the USA. This is perhaps the fastest route for Immigration to USA although it can also involve greater scrutiny at the qualifying stage.
Who Can Qualify For An EB1 Visa?
The following are the different classes of people who are eligible for immigration to USA under the EB 1 Category.
Certain multinational executives and managers EB1-C
Outstanding professors and researchers EB1 - A
Those who have extraordinary ability in the sciences, arts, education, business or athletics EB1 B
[Read More: How To Apply For US Tourist Visa From India? ]
Eligibility Criteria
EB-1 A Visa for immigration to USA: Outstanding Achievers
Persons applying under this category must demonstrate extraordinary ability in either, arts, education the sciences, business or sport. This ability must be recognized at the international or national level by a legitimate body.
There are 10 different criteria for qualifying under this category and an applicant who is interested in Immigration to USA should meet at least 3 of the 10 criteria.
An exception to this rule is if the applicant has won a highly prestigious award such as a Booker Prize, a Nobel Prize or an Olympic medal, then he is allowed to bypass these criteria. Following are the criteria for qualifying for this category of visa
Receiving an internationally or nationally recognized award for outstanding achievement in your field, which can include a prestigious scholarship such as the Fulbright fellowship or Rhodes scholarship
Becoming a member of associations that ask for outstanding achievement in their members.
Articles or any other material published about the applicant in major media which concerns your work in the field. The material can be published in magazines such as Economist or Time magazine or featured in a TV program.
Having served as a judge of others in the applicants field either individually or on a panel.
Original and scholarly, artistic, athletic, scientific or business-related contributions which have major significance in your field made by the applicant.
Writing of scholarly articles by the applicant in his or her field in major magazines or trade journals
Display of the applicant for Immigration to USAs work in exhibitions or showcases.
Having performed or performing a leading or critical role for organizations that have an international reputation and are considered among the best in their field.
Receiving an unusually high salary in their field in relation to others at the same level in the same field.
Outstanding commercial success in the performing arts which can be demonstrated through box office receipts, records sales etc.
EB-1 - B Visa for immigration to USA: Outstanding Professors and Researchers
Certain distinguished professors and researchers, who have shown exceptional talent in their fields and have been internationally recognized for their academic achievements in their field of study, may qualify to obtain a green card under this category.
The following eligibility criteria must be met to qualify.
The applicant who must be a professor or researcher must have demonstrated outstanding achievements in his field of study. The following are the six criteria for determining outstanding achievement.
An international or national level award for excellence in his or her field
Being a member of associations and clubs which require a person to have achieved extraordinary success to join
Publication of material about work was done by you, which is written by the third person in professional publications.
Experience of having worked as a judge of work done by others in your field of study.
Making original contributions which are highly recognized in your field
Publication of research done by you or articles are written by you in books and academic journals.
The applicant should have at least three years of experience in teaching or research in his field of study.
He should enter with the intention of being in a tenure or a research position that is comparable at an institution of higher learning.
If the employer of the applicant is a private company and not an educational institution, then the private employer should have employed at least three people in full-time capacity for research activities and should have achieved accomplishments in an academic field that have been well documented
[Read More: Application Process For The USA Immigration]
EB1 C Visa for immigration to USA: Executives and Managers of Multinational Companies
Certain high ranking executives and managers of US based multinational companies may qualify for the fast track visa for Immigration to USA, if they are transferred to the US office.
The following conditions have to be met, for the application to qualify under the EB1- C category.
The employer who petitions on behalf of the applicant should be a US employer and should have been in business for at least one year as a subsidiary or affiliate of the company that employed the immigrant worker outside USA.
The prospective employer is required to provide a valid job offer and petition the USCIS
The applicants for immigration to USA through the EB1 C category should have worked continuously for at least one year out of the preceding 3 years in a managerial level at the company which is an associate/subsidiary of the US based company that is petitioning on his behalf
Labor certification is not required for the Eb1- C visa for Immigration to USA
To know more about qualifying for EB-1 Visa for immigration to USA get in touch with Global Tree at Begumpet-Hyderabad, the most trusted immigration consultant in India