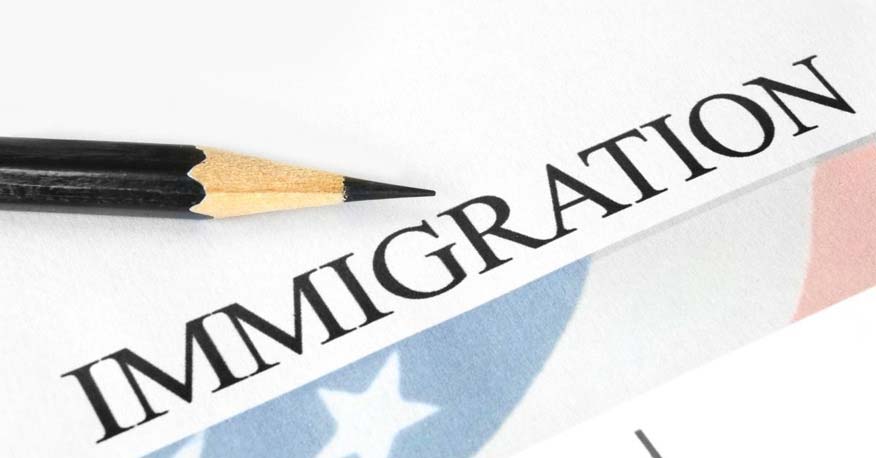 Green Card for US Immigration
US president Donald Trump has announced his intentions to replace the existing Green card visa with a new visa, which would be known as the 'Build America' visa, which would be based not on a lottery system but on merit. Moreover, the President, unveiled his plants to increase the quota for highly skilled workers to more than 50 percent. This is extremely good news from skilled tech workers from countries like India, who in the current scenario are left waiting for long periods of time in the line for the Green card.
New Visa to Replace Green Card for US Immigration
Each year the US immigration authority issues more than a million green cards, to foreign nationals, which gives them the right to live in USA for life and pursue a job or vocation permanently. Once a person is approved for green card he or she can apply for citizenship after continuously living in the country as a permanent resident for 5 years. Given the perks and benefits associated with being a permanent resident of a USA, it is not surprising that there is a huge demand for green cards.
Hitherto almost all the green cards were issued on the basis of family sponsorship or diversity visa, with only a small proportion set aside for skilled immigrants. With this new announcement, Donald Trump has shown his intentions to change US immigration policy to a more merit-based approach.
[Read More: Top Reasons to Immigrate to USA]
President Trump, however clarified that his administration did not intend to change the total number of green cards that will be allocated each year. However, the ratio of allocation would be changing. There would now be a universal criterion, based on a few categories which would determine eligibility of a person for admission to the United States. The new "Build America visa" would increase diversity of immigration into the country, while at the same time ensuring that everyone who enters is able to contribute economically and socially.
President Trump said that priority would be given to immigrants who earn wages that are higher than average and are self-sufficient. He also stated that those aspiring for US immigration would need to learn to communicate in English and pass an examination before they are allowed to enter the country.
[Read More: Restrictions Waived Off For Immigrants To USA H1-B Visa]
The new changes proposed by President Trump, are indeed a welcome step for immigrants from countries like India, who mostly comprise of highly skilled immigrants from the tech sector.