ROSES ARE RED! TACOS ARE ENJOYABLE! DO NOT BLAME IMMIGRANTS IF YOU ARE UNEMPLOYABLE!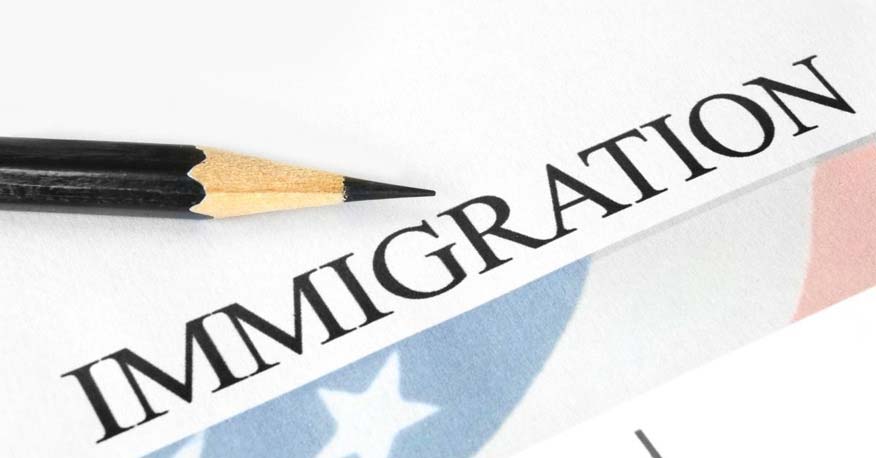 Recent announcement of President Donald Trump endorsement
Read a placard in a recent rally organized by left wing groups in protest against President Trump's increasingly hardening stance against Immigration. The recent announcement of President Donald Trump's endorsement of the RAISE act and the ongoing debate on H1B restrictions has brought the already existing issue of immigration and its economic consequences into sharp focus in the United States of America. In a recent interview in her hometown Bengaluru, Indian-American Immigrant Congresswomen, Pramila Jaypal expressed her opinion that placing restrictions on the H1B visa program will be more harmful than beneficial to the
US economy
.
Who is Pramila Jaypal?
Pramila Jaypal is the first Indian-American Immigrant woman to go to the US House of Representatives and a passionate advocate for American immigrants and American immigrant rights. She represents the 7th Congressional District of Seattle. Born in Chennai, India, she arrived in the US at the age of sixteen. She acquired her MBA from Northwestern University in the USA. Her experience as an American Immigrant in a country that welcomed and inspired immigrants to reach the heights of their potential has been instrumental in her entry into American politics and her advocacy for the rights of all immigrants.
[Read More: How to Apply for US Temporary Business Visitor (B1)Visa]
Debate on H1b
The H1b visa, when first introduced was intended to find a solution to the shortage of skilled labor in the USA. The
H1b visa program allows US employers to sponsor
a limited number of skilled workers from the outside USA to fill positions which cannot be filled by US citizens, either on account of disinterest or not having adequate skills. On one side of the debate, many have argued that the H1b visa program is being misused by companies as a route to hire cheap labor from countries like India and China. The strong advocacy for the rights of the American people to retain their jobs has led to a number of petitions being filed to scale back or restrict the H1b visa program. In March 2017, a number of executive orders to the effect was signed by President Donald Trump, and new H1b visa bills were introduced in the senate to reduce the rate of acceptance for H1b visa applications and to place restrictions on employers hiring foreign talent through the H1b visa route. The bills named as H1b visa reform act of 2017 and Protection of Americans Jobs Act sought to bring the following changes to the H1b visa process.
Are H1B restrictions justified?
According to many experts on the issue, the decision to place restrictions on American immigrants will cause the United States to lose most of its competitive advantage in the tech industry and relinquish its position as a tech leader. The restrictions on American immigrants will discourage skilled foreign workers from applying for jobs in the US, who will move on to greener pastures such as
Canada and Australia
. Many of those who apply for visas may not be able to get in. The advantage of getting skilled talent will go to other countries which will get the benefit of top talent that Silicon Valley is enjoying currently. More than fifty percent of successful US start-ups were launched by American immigrants. These start-ups which are valued at USD 1 Billion or more are testimony to the efficacy of having an open door policy on immigration and letting the free market find the golden mean for immigration rather than have state imposed restrictions.
[Read More: 5 Fastest Ways to Get Green Card in USA]
Apply Now
To know more about immigration and overseas immigration process, Overseas Education Visa Process, Visitor / Tourist Visa process, contact Global Tree at Begumpet, Hyderabad, and
the most trusted Immigration Consultant in India.