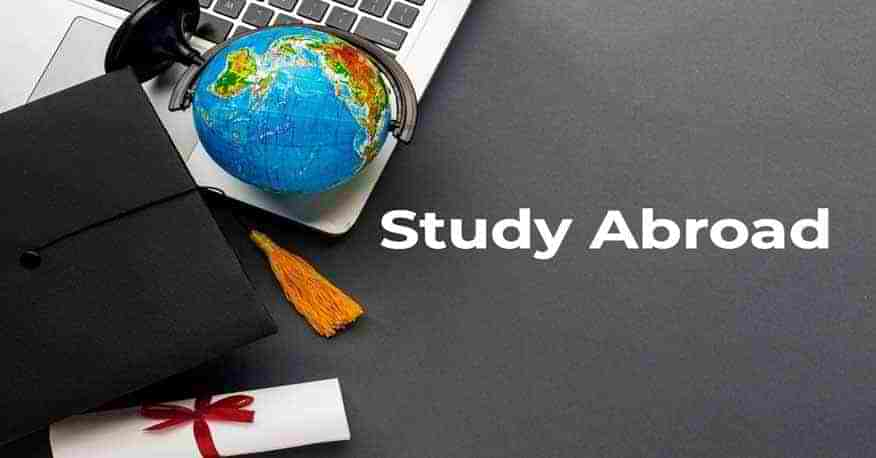 Study Abroad in Ireland, Top Destination For Students
Ireland is fast emerging as one of the top destinations for students who want to Study Abroad. Indian students who are looking for an overseas education have started exploring the usual countries of UK, USA and Canada and are considering countries like Ireland.
Dublin, the capital city of Ireland is a city that is famed for its beauty as much as its rich heritage and literary culture. We explore 10 reasons why Ireland is a great choice for students who plan to study abroad.
10 Reasons To Choose Dublin
1.Study Abroad Amidst Natural Beauty
Students, who choose to Study Abroad in Ireland, get to study in one of the most beautiful countries in Europe. The country has lush green landscapes and post-card worthy picture-perfect towns. Dublin, the capital city of Ireland is the best place in the country for those who choose to Study Abroad here.
2. Dublin Boasts Of Three Top Universities In Its Vicinity
Dublin is a hub for International Students who come to Study Abroad in Ireland. One can find that majority of the students are studying at one of the three Top Universities in Ireland, all of which are in and around the City of Dublin.
With world famous universities like University college of Dublin, Trinity College and Dublin College, in its vicinity, Dublin is the natural choice for students from across the world.
3. English Is The Language Of Communication
Unlike countries such as Denmark or Germany, where the local language is spoken predominantly, The language of communication in Ireland is English. This can be an advantage for students who come from India, as they are generally well-versed with the English language. Having a common language to speak with the locals while you Study Abroad can help to break barriers and enrich the experience of Overseas Education.
4. Dubliners Are The Most Friendly People In The World
Most students, who decide to Study Abroad, worry about whether the locals in their new country will make them feel welcomed. However, a student need not worry about this in Ireland as the Irish people are one of the friendliest in the world and are ready to strike up a conversation and talk for hours on end on any topic that they may think of including politics, sports, the latest movie, the latest book etc. By the end of your course, you will find that you have made many friends not just among your college mates but among the locals too.
5. Students In Dublin Enjoy A Vibrant Night Life
What is college without a bit of fun, right? Students, who Study Abroad in Dublin, can choose from their pick of bars, clubs of pubs which are scattered all over the city. Also, most pubs and bars offer discounts to students from Universities. A fun activity for students in Dublin is to go pub hopping or to go on hidden bar tours. Its an activity that is worth exploring when you Study In Dublin.
[Read More: The Complete Guide To Study Abroad In Ireland!]
6. Dublin Is Accessible From Any Part Of Ireland
One advantage of choosing Dublin as your Study Abroad Destination is that it is extremely well connected to different parts of Ireland. If one wishes to go sightseeing and exploring different parts of Ireland, then one can do so easily during the weekends while one is in Dublin to Study Abroad. Students who Study Abroad in Dublin can easily travel to popular tourist destinations such as Cork, Galway etc. by train or bus over the course of a weekend.
7. Dublin Is The Best Place For St. Patricks Day
If you watch your English sitcoms then you must certainly have heard about St. Patricks day which is celebrated in most western countries. As a student who chooses to Study in Dublin, you can celebrate the festival in the place that is considered by many as the origin of the festival. You will be able to see a parade that goes all around the city and enjoy an extra special bar run across the city on the night of St. Patricks day.
8. Dubliners Have A Great Combo Of Book & Beer Lovers
It is often said that a little of the gentle Hippocrene, is a worthy companion to serious literature. Students who Study In Dublin can combine their love for books and beer with a literary pub crawl a feature thats unique to Dublin, in which patrons are led by professional actors on a tour of Dublins pubs and their significance in Dublins literary history. You can see which famous authors and poets had frequented each pub, learn about the inspiration behind each of their writings.
[Read More: Why You Should Study In Ireland?]
9. Dublin Is Counted As One Of The Best Student Cities In The World
Dublin frequently makes It to the list of best student cities in the world, with the world university rankings reports. the natural scenic beauty of the surroundings, the vibrant art and culture scene, combined with the presence of some of the oldest and best universities in the world, make this a favorite destination for students who aspire to Study Abroad.
10. Students Who Study In Dublin Can Work After Study
Students who Study In Dublin or any city in Ireland are allowed to stay back for 6 months after they have graduated and seek employment in the country. Also, on getting a valid job offer and taking up employment they become qualified to apply for a PR and settle in the country. This is a great option for students who are planning to Immigrate to Ireland eventually.
To know more about how to Study In Ireland, contact Global Tree, the most trusted Overseas Education Consultant in India.