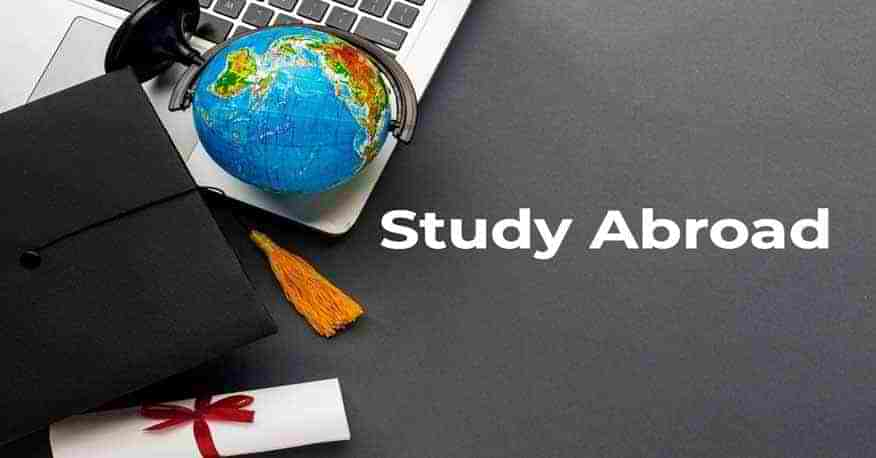 Explore the Option of Studying Abroad
Many students from India are nowadays considering the option of Studying Abroad when it comes to graduation and post-graduation, and while countries such as US, UK, Canada remain popular with the students, many are also considering options such as Ireland when making plans to study abroad.
Ireland though not new as a study abroad destination has previously been ignored in favor of the more popular destinations. We provide the reasons why Ireland can be an ideal Study Abroad Destination.
Why Ireland is an ideal study abroad destination
The Irish government has endeavored to make Ireland a favorite destination for students who wish to Study Abroad and has targeted an increase in the number of International students by 2020. According to Richard Burton, Minister for Education in Ireland, increasing the number of students who Study Abroad in Ireland will positively impact the quality of education in the country.
The Irish education system and the Irish culture have been praised by many students who have opted to Study Abroad at the universities in the country. In fact, many students, who come to study abroad for an undergraduate degree in Ireland, also stay on to complete their Post-Graduation Degree.
Another plus point in favor of Universities in Ireland is that the tuition fees are more affordable when compared to other popular destinations such as the USA. Also, the beautiful landscapes and the rich heritage of the country are other bonus points in favor of Ireland when it comes to selecting a Study Abroad destination. Moreover, Ireland boasts of some of the best and oldest institutions in the world, where the faculty is comprised of some of the finest minds in the field.
[Read More: Top Universities to Study in Ireland ]
Universities in Ireland
Some of the universities in Ireland where a student who desires to Study Abroad can apply are
Trinity College Dublin
Trinity College is one of the oldest educational institutions in Ireland as well as the world. Students from all over the world flock to Study Abroad at this prestigious university which is set in the heart of Ireland s capital city of Dublin. The university is globally well known for its programs in arts and humanities and is the alma mater to many distinguished people.
National College of Ireland Dublin
The national college of Ireland, situated in Dublin is a prestigious university that offers under-graduate and Post-Graduate Programs in many disciplines including Business and Management and many others. The college is one of the more popular colleges for students who plan to Study Abroad in Ireland
Mary Immaculate College Limerick
Mary Immaculate College, which is located on the outskirts of Limerick boasts of excellent programs in humanities and education and is considered as one of the Best Colleges in Ireland for liberal arts. The campus has many states of the art facilities and is a favorite among students who Study Abroad in Ireland.
[Read More: Scholarships for Study in Ireland ]
Cork Institute of Technology Cork City
The Cork Institute of Technology is a historic school located in the Irish city of Cork. The college is home to more than 10,000 Students from across the world and it offers a wide range of programs for both undergraduate and postgraduate levels in music, arts, engineering, and sciences. Students who Study Abroad at this university will get a chance to explore the beautiful west coast of Ireland through the efficient public transport system of Cork city.
To know more about Studying Abroad in Ireland, get in touch with Global Tree, the most Trusted Overseas Education Consultant in India.