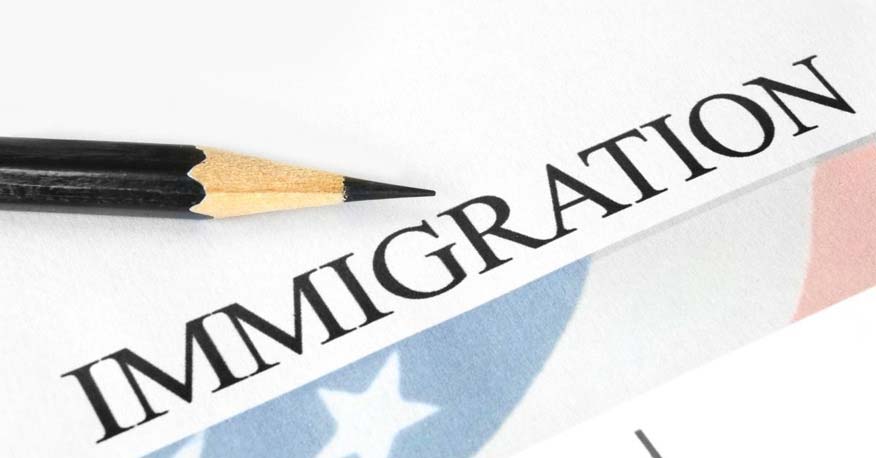 USA H1-B Visa Immigration
The US government under the administration of president Donald Trump has continuously been pushing for stricter measures against immigration and has particular targeted the applicants for the H-1B visa, putting in a number of measures, that have been designed to restrict entry for H-1B petitioners.
The government of the United States has been consistently blaming immigration for lower wage rates and unemployment in the country. However, a survey of US employers conducted by a reputed global immigration firm has found that an overwhelming 95 percent of employers in the US are in support of the H-1B Visa
US Employers Vote For Continuation Of H-1B Visa
A majority of employers with business interests in diverse industries have maintained that international workers who arrive in the USA on the H-1B visa are extremely vital to their talent strategies. According to certain reports, immigrant based skilled talent in USA has been the primary cause for one in every 3.5 inventions made in the United States, a swift moves up from the 70s when 1 in 12 patents were attributed to immigrants according to a professor at Harvard Business School
[Read More: Application Process For The USA Immigration]
The employers stated that they considered foreign talent to be critical for addressing the labor gap, especially in the skilled segment across the STEM industries. Other industries too are highly dependent on the skills of H-1B visa holders in order to thrive in a global environment
Putting their money where their mouth is, nearly 70 percent of the employers in US chose to sponsor green cards for their capable and meritorious international workers, rather than send them back on the expiry of their visa, and more than fifty percent of US based employers opted to process an employees green card within the first year of joining and a vast majority also chose to pay all the required bills associated with the application process
Employers in US are vocal about their requirements and have frequently been calling for positive action that can help to reform the existing immigration system. The most frequently expressed demand by employers across USA was a need for faster processing of visa application, with premium processing or expedited filing coming in a close second.
Almost all employers have put long wait times for US immigration visa process at top of the list of issues that need to be solved. It can be hoped that the government will take these opinions into account when formulating its strategy.
[Read More: US H-1B or Canada PR - Which one is among the best]
To know more about work opportunities in USA, contact our US immigration experts at Global Tree