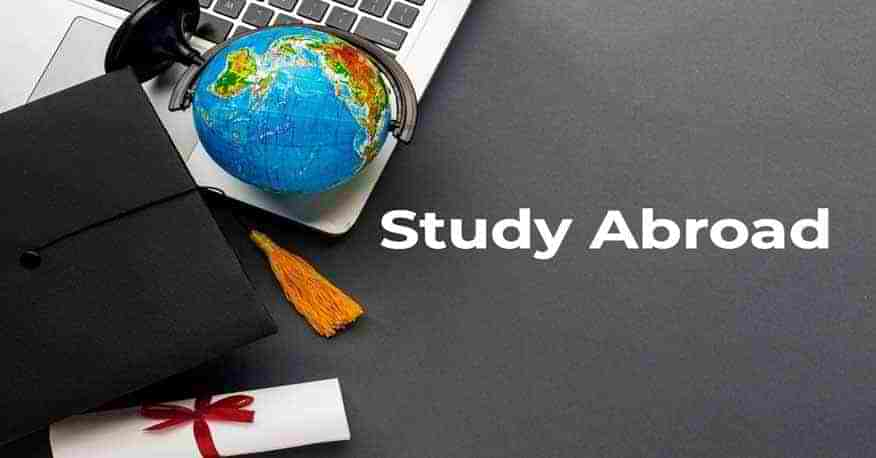 Study in Ireland in North West Europe
Ireland is a big island situated in north-west Europe. The nation is known for its kind and welcoming population beside its bright green landscape. The country has got an extraordinary charm that bonds all Irish men and women together.The European nation has been attracting many foreigners who visit this beautiful country for sight seeking and with the visa restrictions in the US and UK, many Foreign Students who seek to Study in Ireland is considering this country as a preferred foreign education destination.
Why Study in Ireland?
This country has got nine higher education institutions that offer you with many undergraduate and post-graduate programs. Universities in Ireland teach courses in English language, courses are internationally recognized and accredited by many top academic bodies.Scholarships and fellowships are granted to potential students by the government, depending on which nation you are coming from and what course you are Planning to Study.Few universities also provide these scholarships directly but with certain restrictions and they are highly competitive. Irish Universities has got strong Asian community and the country is well connected to the rest of European countries.
Best Universities in Ireland
The country has got 9 Universities with 7 universities and 2 universities located in Northern Ireland. Across all these universities you would find many degree programs similar to those in other Abroad Study ;destinations including graduation, post-graduation, doctorate, and Ph.D. The country is becoming much popular among foreign research communities as the government has invested funds into research and development in current years. The oldest University of this country is Trinity College Dublin that was founded in the year 1592. The biggest University in the country is University College Dublin that has got around 20,000 students from around 35 colleges. Foreign Higher Education in Irish land consists of universities, colleges, and technology institutes. Many institutes also provide quality education in programs like Hospitality, Pharmacy, Healthcare, Textiles, Media, Marketing and much more. Irish public universities are ranked among the leading universities in the world. The country has also got seven private sector colleges
[Read More: 7 Key benefits of studying in Ireland]
Leading ten institutions in Ireland
There are over thirty institutions in the country and 10 ten institutions are Dublin University, Trinity College Dublin, University College Dublin, University College Cork, Dublin City University, National University of Ireland, University of Limerick, National University of Ireland, Dublin Institute of Technology, Cork Institute of Technology and Royal College of Surgeons.
Cost of Study in Ireland
The tuition fees for non-EU foreign students varies from one university to another.
Students who seek to Study in Ireland
need to check with their respective university they are applying for.
Costs of Living in Ireland
Foreign students who seek to pursue Education in Ireland would need money for their cost of living. They should get enough money to bear their general expenses like traveling, food, books, socializing, insurance and accommodation. The cost might differ depending on where you are pursuing Education in Ireland, where you are living and socialization.
Life in Ireland
The country is home for many fun-loving individuals who take pride in their ancient heritage of the country.The country focus lot on tourism sector to attract foreign exchange for enhancing the economy. As a foreign student, you could live comfortably in this country with a modest lifestyle. People in this country are more passionate about their food and drink as many towns have got restaurants. People here are also passionate about their sports like football, cricket, and rugby.
Ireland Student Visa
If you are planning to Study in Ireland, and you are from the non-EU nation, then you would require a valid visa to pursue an education there. You have to apply for Ireland Student Visa two months before your departure.
[Read More: Do you know how to get a Student Visa for Ireland?]
Pre-Requisites for Ireland Student Visa
To apply for the Student Visa, you should submit an acceptance letter from the university you have selected, you should submit a proof of tuition fees receipt, you got enough funds and also got insurance.
English Language Requirement
To study at the degree level, you would need to prove your ability in the English language to get accepted into your selected course. You would require getting IELTS Score of 6.5 or TOEFL Score of 550. If you are looking to Study in Ireland, it is recommended that you go with a company that has got years of experience in the Overseas Education Process. Global Tree is one of the
Best Overseas Education Consultants in India
that helps you in your Ireland Education and Admission Process.