THE UNSECURE FATE OF H4 DEPENDENT SPOUSES IN USA HIGHLIGHTED BY WIDOW OF SRINIVASKUCHIBHOTLA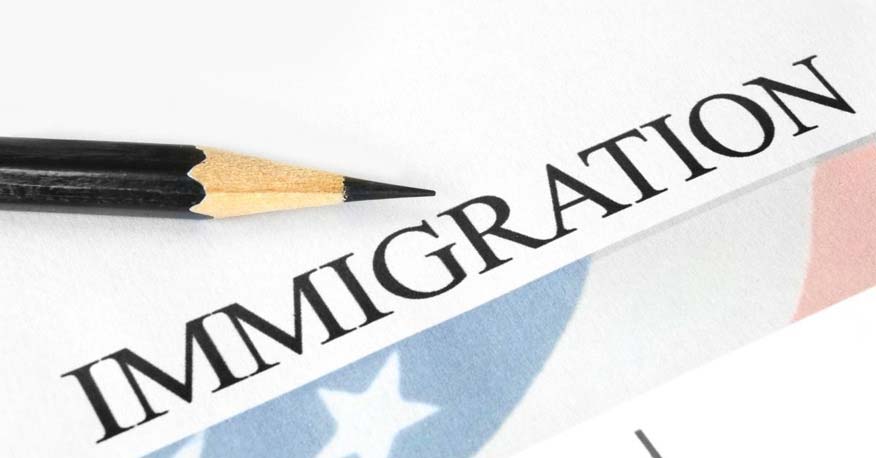 An Indo-American tragedy in the USA
An Indian man and a friend who were out for a relaxing night in Olathe in Kansas on Feb. 22. SrinivasKuchibhotla and friend were drinking at a bar when they were shot at by a person named Adam Purinton in a racially motivated attack. SrinivasKuchibhotla. While his friend survived his injuries, Kuchibhotla was killed in the attack, leaving behind his young widow SunanyaDumala.
The Uncertain Immigration status of Dumala
After the devastating loss of her husband, SunanyaDumala had to face the fact that her own immigration status was now uncertain. Like many other spouses of H1B workers, her visa was connected to her husband's visa and she was not sure if she would be allowed to return to America after attending her husband's funeral in India in February. Hearing of her immigration plight, Congressman Kevin Yoder managed to get a one-year employment authorization for her to his office. This one-year authorization would give her sufficient time for applying for an employment visa on her own. Yoder who is from the Republican Party, generally holds strict views on immigration and is against DACA and funding to sanctuary cities, but had made an exception in the case of legal immigrants like SunanyaDumala and her husband.
[Read More: How to Get USA H1B Visa for Indians?]
SunanyaDumala's predicament not new for Indian Immigrants
The struggles that Dumala faced with her immigration status brings to light an issue that is important for the Indian-American community. She had entered US along with her husband, who came on an H1B visa, which is used by companies in the USA to bring in highly skilled workers from abroad.
As the H1B is a dual intent visa, many who arrive in the US on an H1B go on to apply for a green card. However, the waiting period for permanent immigration can be painfully long as there are strict limits on the number of employment-based green cards which can be issued to each country. As a result, applicants from countries with high population rates have longer wait times.
Currently, a person from India who applies under the EB2 category can expect a wait time of 10 years on an average for his green card application to be processed. Moreover, the uncertainty of USA H1B Visa Immigrants has a large impact on their spouses, who come to the US under the H4 or dependent visa. Many of the people who come to the US under H4 Visa are highly educated women who were pursuing successful careers in their home country but are not allowed to work in the US. This abrupt change of status has led to depression, loneliness, boredom and also possible abuse. Many women who arrive in the US on an h4 visa find it difficult to cope initially. For tips on how to cope as a dependent spouse, you can check out our earlier blog post on the subject here.
Solution to the problem of delay in Green Card Applications
As for cases like Dumala, Because of the unfair backlogs in Green Card Applications, the widow of SrinivasKuchibhotla was confronted with the prospect of having to return to India because of her H4 status. As expressed by her Congressman, it was possible for her to stay, but a more permanent fix was required. He proposed a bill, HR 392, which according to him would speed up the wait times for green card for workers who are highly skilled in their field.
[Read More: USA H1B Visa Restrictions Backed Off]
According to Dumala, the bill would be a huge step forward. However, she said that the government needs to address the difficulties faced by families when something happens to the principal applicant. She asked that in such cases the dependents should be given their own independent immigration status. Many other advocates to have added their voices to hers in asking for more immigration reforms.
A collective voice that seems to have found a hearing in the political corridors of US as many congressmen are now coming out in favor of granting employment authorization for H4 Spouses To know more about the status of H4 spouses and how to navigate the tricky immigration policies of USA, get in touch with Global Tree based in Hyderabad, the experts on the subject of Immigration Process.