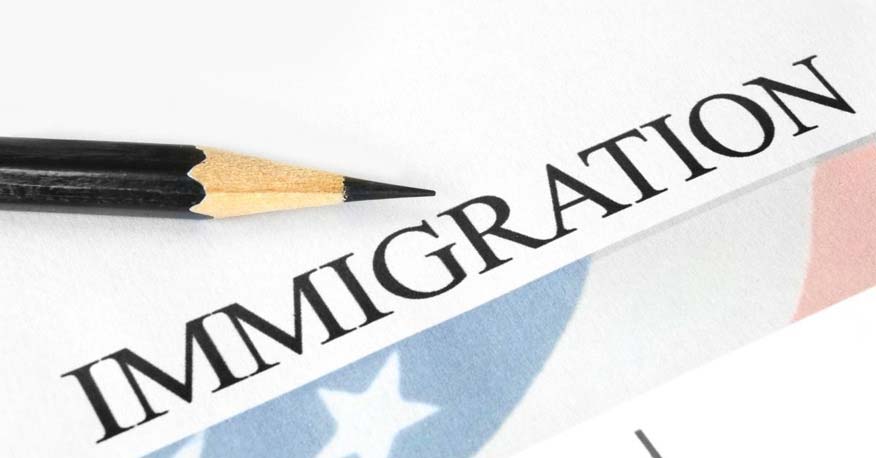 Migrate to US H-1B Visa or Canada PR Visa
If you are planning to immigrate to a new country, it offers you to move forward in your life for enhanced future prospects but at the same time, it also leaves many queries in your mind. One of them is where to migrate? Which place is the best to immigrate? Which immigration program is the best among many of them? If we take a look at a few years back, the US was one of the most preferred destinations for any immigrant applicant who seek better overseas career and life.
But now, things have changed and for many reasons now those who seek to start a new life in this country are putting their choice under the scanner. A scanner that includes many parameters of life, career, respect, stability, acceptance, safety and security. Global Tree is one of the best overseas consultants that offer effective immigration counseling services.
Looking at the US as Immigration destination?
The US has been a favorable immigration destination among individuals who seek to reside, study and settle down there. This country has its own status as a superpower with its wealth and a huge economy. But due to its stringent immigration policies, many people are changing their minds of immigrating to any other country with ease in its immigration norms. Though H1B visa is still vastly popular visa across the globe. But when it comes to selecting, immigration aspirants are also looking for any other options as many advanced nations have started accepting the immigrants on their immigration programs and also providing them many benefits.
[Read More: Canada Vs UK - Which Country Is Better For Indian Students?]
H1B or Canada PR?
As we know that H1B is a none- immigrant visa which allows temporary job of overseas citizens. Even though the H1-B visa is the most preferred choice among many people to relocate to the US for job prospects. It is totally dependent on sponsorship from the employer of an immigrant.
The process of applying for this visa always exceeds the allotted quota. So getting this visa, even after securing sponsorship possess an important challenge for those who seek to migrate to US to stay for longer period of time. Though you could do the job in the US on this visa, your status would remain as a long-term visitor but not a permanent resident. To become a permanent resident you would go through a tough process and it might take many years for becoming a US Green Card Holder.
On the other side, Canada has got the simple and straightforward process of immigration. You could apply to become a permanent resident of Canada through its famous express entry programs and other Canada immigration programs. If you got selected then you would become entitled to apply for Canadian Permanent Residency. Once you got approval for the visa, then you could migrate to Canada with the PR status. After staying for around 4-6 years in Canada as a permanent resident, you are allowed to apply for Canada citizenship.
But in the US case, you cannot guarantee how much time it takes to gain citizenship of that country. Another important factor of migrating to Canada is the acceptance. In the US a negative wave against the immigrants is seen visible among their citizens.
[Read More: Canada Vs Australia, Which Country Is Better For Immigration?]
But on the other hand, Canada immigration is welcoming thousands of immigrants to its country every year. Every year the department of US immigration receives lakhs of H1-B visa applications out of which thousands of applications are picked through a lottery system. You should be lucky enough to avail this work permit with compulsory job sponsorship.
US have also said that the spouse of the H-1B Visa on H-4 visa could be able to work in the country. But they cannot able to work unless the application for a green card is submitted and until they obtain Form 140, for which they are totally dependent on the employer who is sponsoring them.
On Canadian PR, an individual and his/her dependents will gain benefits like free education for their children in the country's public schools, benefits of public healthcare. Spouse of PR holder could do the job without any restrictions. Canada PR holder can Sponsor their Dependents, switch to different employers for better jobs, they can also apply for citizenship after they had resided for a particular period of time in the country. Many professionals from across the globe are applying for this PR and based on their profile they get selected.
There are lot occupations from various sectors that are in demand in this country like IT, healthcare, engineering, education etc. Apart from Canada Express Entry, there are many programs that are looking for skilled individuals to migrate to this country. There are many provincial nominee programs that are also in search of skilled workers who could settle and work there. Many individuals are gaining PR with less investment and faster processing time. Final choice depends on an individual's correct decision of selecting an immigration destination.
At Global Tree, our immigration counselors will assist you with hassle-free documentation. Know more about our fast and easy process of Immigration to USA or Canada. Call us or please log into our website Global Tree.