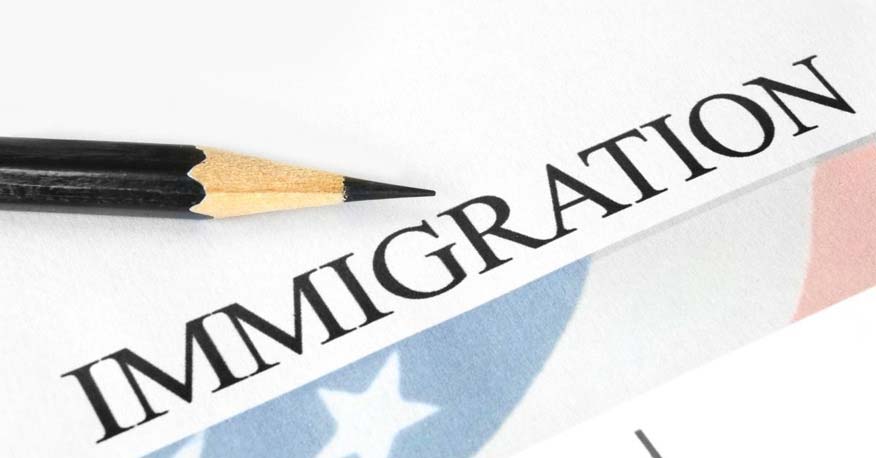 US Immigration Authority- Announcement
The United States immigration agency, USCIS has recently stated that it would revert a 2018 policy, that was instituted during the Trump presidency, which essentially empowered immigration officers to arbitrarily reject an application from visa applicants for various categories of visas such as the H1-B and other visas like J-1, J-2, O and F categories. In place of the old policy, the immigration officers will now need to first issue a notice of intent to deny to the applicants before actually issuing the denial
US Immigration Policy Change for H1-B and Other Visas
The
H-1B visa
, which is highly popular with Indian IT professionals and corporations, is a non-immigrant category visa that allows companies in the USA to employ international workers in especially skilled occupations that ask for advanced theoretical and technical expertise. Technology companies depend on these types of skills and visa programs to hire a large number of employees every year from different countries like India.
[Read More: Top 4 reasons to Immigrate to the United States of America ]
The USCIS, America's immigration authority, released a statement last week, claiming that it was updating the policies with respect to expedited application processing and altering the guidance for issuing RFEs or Requests for Evidence as well as Notices of Intent to Deny. The USCIS is also planning to increase the validity period for some
Employment Authorization Documents.
The USCIS is effectively moving back to its principles and policies of June 2013 which required officers to issue either an
RFE (Request for Evidence)
or a
NOID ( Notice of Intent to Deny)
whenever additional evidence can allow the immigrant to showcase his eligibility for immigration into the USA
.
As a part of the updated policy, the US immigration authority, USCIS, is turning back a memo issued in 2018. The memo allowed USCIS agency officers to withhold immigration benefit requests directly without issuing either an RFE or NOID.
[Read More: 10 Best Cities to Live in the USA for New Immigrants]
This change in the policy will ensure that applicants will be given a fair opportunity to correct any innocent and unintentional errors and omissions. In general, RFE or NOID will be issued whenever the officer deems it necessary to receive additional information or clarification with respect to the application The statement issued by USCIS stated that they were committed to taking action that would eliminate policies that failed to provide access for potential immigrants to the legal immigration system. The USCIS also announced its commitment to making continuous enhancements to the immigration system and modernizing it. These updated policy measures are in line with the new administration's stated priorities to remove any additional and unnecessary barriers to
legal Immigration to the United States
and to reduce burdens on persons applying for immigration benefits. This latest policy reversal highlights the commitment of the USCIS to promoting rules and policies which can ensure that the process for immigration in the USA is efficient, fair, and humane for those who seek to make it their home. According to the policy announced in 2018, the discretion to deny visa applications, and petitions, was given solely to the immigration officers. The Immigration authority has further announced its intention to extend the one-year validity period for EAD to two years for applicants of adjustment of status. These new changes are expected to make the immigration process more fair and feasible for immigration aspirants