INDIAN PROFESSIONALS IN USA MEET CONGRESSIONAL LAWMAKERS FOR HELP ON GREEN CARD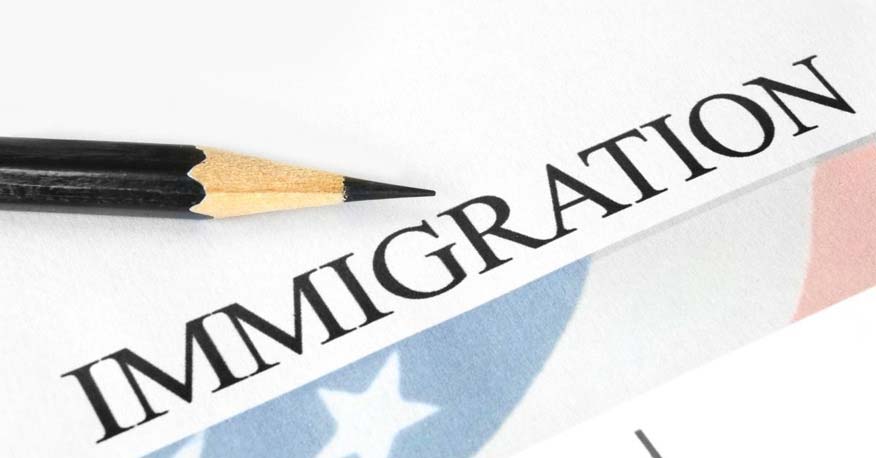 Green Card To Immigrate Into US
A collaboration of more than 100 Indian Professionals working in the IT sector in USA, and who had immigrated to the country on H-1B visas, sought the attention of US lawmakers on Monday to ask for the removal of country-specific quotas for permanent residency in the United States.
The group put forward the argument that people who are highly skilled and who immigrate to USA based on their skills through the H1B Visa from countries like India are at a disadvantage as the criteria for country-specific Green Card to Immigrate into the US has resulted in huge backlogs in the Green Cards Process for them limitation resulted in massive green card backlogs for them.
Long Wait For Green Card For Techies Who Immigrate From India
Each year, the US Citizenship and Immigration Services (USCIS) processes nearly 100,000 applications for Green Card from highly-skilled and talented Indians who wish to immigrate and settle permanently in the United States.
However, the number of Indians who actually successfully apply for and get a green card is less than 10,000. The green card allows its holders to reside permanently in the United States, it confers certain rights that people who immigrate on a work visa cannot enjoy and is a step closer to obtaining citizenship.
The dilemma of the Indian IT professional who Immigrates to USA under an H1B Visa is that, due to country-specific green card process that favors other countries over India, Indian professionals have to endure agonizingly long wait times in order to obtain their Green cards.
[Read More: New Changes To H1B Visa Underway]
Very often dependent children are the ones who are most affected due to this, as on growing up they are no longer considered as dependents and if they want to continue to Study in USA, they would have to apply for an F1 Visa and pay international student fees just like anyone else.
This has led to the moniker of H4 dreamers for children who have lived all their lives as dependents of parents who immigrate on H1B visa, and are facing a risk of having to move out of USA as they are no longer protected by their parents visas
Advocacy By Skilled Immigrants In America
The group, skilled Immigrants in America, which was established only a few months ago by a few Indian professionals in the IT sector, who were fed up of the long and agonizing wait for the green card and wanted to push for changes, has now grown to 150000 members across chapters in 25 different states.
The group president asseverated that Indian professionals who Immigrate to US are legally present in the country, one of the highest paid group, pay taxes regularly and are law-abiding residents of the country.
The Indian professionals group stated that they made tremendous positive contributions to the economic and social fabric of the United States. Adding that their voice would be heard by the Congress and a solution will be found.
[Read More: USA Study Guide For Students]
The president was accompanied by more than 100 Indian IT professionals along with dependent kids traveled to Washington in order to meet with some of the top lawmakers in the United States and their aides in an awareness drive that was designed to make lawmakers aware of the issues that were confronting them, including the disastrous consequences that long wait times could have on the education of their dependent kids.
Some of the dependent kids spoke about the uncertainty and plight they faced in the current scenario. They stated that while, they faced no difference as they grew up through their schooling years, at the time of under graduation when they are no longer considered as dependents they are placed at a disadvantage over students from other countries especially when pursuing careers in fields such as medicine
The representatives of the group hoped to influence the members of the Congress in a positive way and to obtain a push towards positive change for the issue. To know more about this ongoing story and for information on how you can Immigrate to USA reach out to our consultants at Global Tree, Begumpet, Hyderabad, one of the Most Trusted Immigration Consultants In India