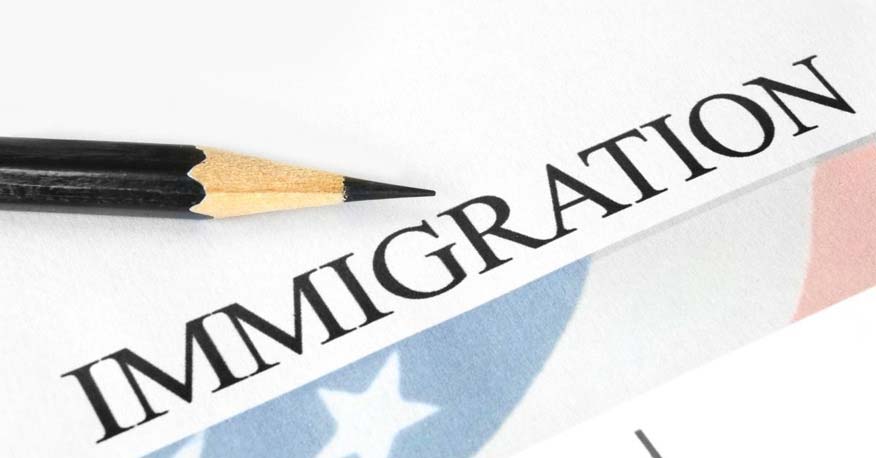 USA Remains a Popular Destination for Immigration!
The news is out and as expected, Indians are amongst the biggest individual group of people who are among the aspirants for a green card that coveted piece of legal paper that allows you to reside permanently in the land of milk and honey USA!
Immigration to USA Remains a Coveted Dream for Indians
For many Indians the lure of the American dream has beckoned generations of families. It is often said that almost every family in suburban India has some member or knows someone who is already in the states or is planning to go to the states.
So what lies beneath this fascination for the United States? It could be a multifaceted thing ranging from the superior quality of life to the higher education standards to the advantage of a strong currency.
Many Indians who have settled in USA have not only been able to enjoy the benefits of a superior lifestyle but have also been able to send adequate money back home and transform the standard of living of their loved ones in India.
This explains why the rush for green card application is likely to continue despite stricter immigration laws being proposed. One disadvantage of the popularity of green card is that given the country specific limits imposed on green cards, a person applying from India may well have to wait for up to 70 years to be granted permanent residence.
[Read More: Eligibility Criteria for USA Visa]
How to Fast Track your Green Card Application
Not everyone will need to wait for so long in order to get their green card application processed. The numbers reflect the time taken for general categories of applicants and not applicants who are applying under the sponsorship of their employers. If you happen to fall under any of the categories given below then rest assured you can obtain your green card much faster.
EB-1 - Category for Outstanding Achievers
Anybody who applies under this category needs to demonstrate with sufficient proof his or her extraordinary abilities and talents in the fields of, arts, sciences, business or sport. This ability must have been be recognized at the international or national level by a competent legal body. There are 10 distinct criteria for qualifying for Immigration to USA and an applicant should meet at least 3 of the 10 criteria to qualify.
EB-1 - B category for Outstanding Professors and Researcher
Professors and researchers, who are able to show exceptional talent in their respective fields and are recognized on a global scale for their academic achievements may be eligible to qualify for a green card under this category.
EB1 - C Visa for Immigration to USA: Executives and Managers of Multinational Companies
Executive members and managers multinational companies which are based in America may qualify for fast track process if they are transferred internally to the US office and have worked for at least one year for a foreign subsidiary office at an offshore location and fulfill certain other criteria
[Read More: Document Checklist for USA Visa]
To get more information on this topic and to get an in-depth look at criteria to qualify for a fast track green card get in touch with our expert Immigration consultants