USA IMMIGRATION INDIANS COULD BE MOST SUCCESSFUL IMMIGRANT GROUP IN US HISTORY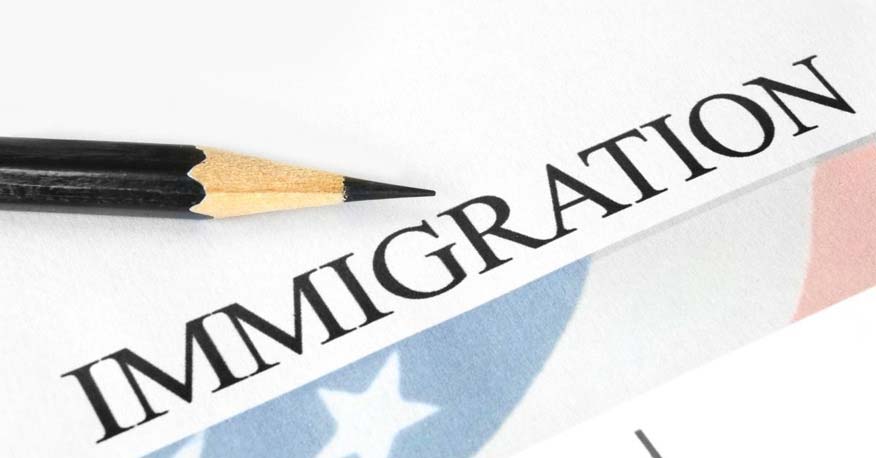 Immigrants From India Into USA
The history of Indian origin immigrants in USA is a long one and goes back way beyond the modern exodus of IT professionals to the States.
We are always hearing about the debate on whether or not Indian immigrants are taking away jobs from local citizens in the country, and talk about the ever rising stream of immigrants from India into USA in the past few years, but did you know that there were people migrating to USA, as far back as in the 16th century?
However these immigrants did not arrive in USA voluntarily, but were brought in as slaves by the East India Company.
Over the 18th and 19th century thousands of Indians settled in USA as agricultural laborers and railroad workers.
The first batch of Indians who gained citizenship in USA, came about in the period between 1913 and 1920, during which more than 100 persons of Indian origin were granted citizenship.
However the path to enter USA was not smooth, and restrictive immigration laws, passed by subsequent governments had seen many Indians losing their citizenship.
A few contested the decisions in court and regained their lawful citizenship and went on to become one of the oldest generations of Indian families in the States
The Success Story Of Indians In USA
Over the 19th century a large number of Indians had been well established in the United States, Indians started moving up the social ladder by getting higher education.
In the year 1910, famous author Dan Gopal Mukherjee arrived in UC Berkeley when he was just 20 years old.
He went on to author many juvenile fiction books and was awarded the Newbery Medal in the year 1928 for his book Gay-Neck:
The Story of a Pigeon. Yellapragada Subbarao, another distinguished Indian immigrant, arrived in USA in 1922 and was credited with the discovery of the function of adenosine triphosphate (ATP) as a source of energy in cells and the development of methotrexate for the cure of cancer disease.
[Read More: Application Process For The USA Immigration]
Another Indian, Gobind Behari Lal, arrived in USA, to study at UC Berkeley in 1912, and became the first American of Indian origin to win the Pulitzer Prize.
Today we see success stories from Indian Americans in all walks of life, whether it is politics, where names like, Pramila Jaypal, Reshma Saujani, Bobby Jindal and many others come to mind, entertainment Mindy Kaling, Hassan Minhaj, Mira Nair, Kal Penn and many more, or Academics, scientists and intellectuals Rakesh Khurana, Dipak Jain, Abhijit Banerjee, Nitin Nohria, Amartya Sen and many more.
A recent study, conducted by a reputed magazine has found that amongst all the different categories of Immigrants to USA, Indians were topping the list of second generation immigrants, who were performing far better than their immigrant parents.
On account of the culture of hard work and emphasis on learning, Indians are beginning to shine in almost every field, and many US lawmakers are pushing for more immigration from highly skilled and experienced professionals from India into the USA.