PRESIDENT BIDEN BATS FOR FASTER GREEN CARD PROCESS FOR INDIAN PROFESSIONALS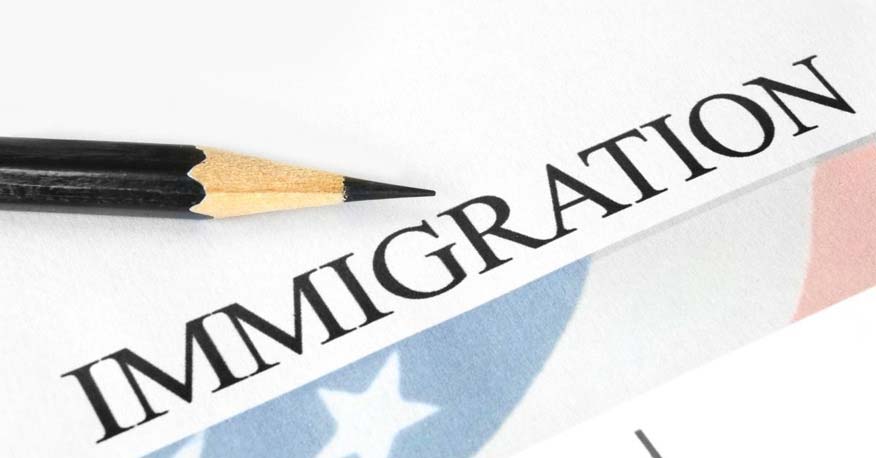 President Biden To Push For Faster Green Card Process
The current US President Joe Biden has indicated, that he would desire the US Congress to act upon bringing in US immigration reforms to allow skilled professionals from India to obtain their green cards, with shorter wait times, according to the Whitehouse spokesperson Jen Psaki.
US spokesperson Jen Psaki Urges US Immigration Reforms On Behalf Of President Biden
The Spokesperson, speaking on behalf of president Biden, stated that, the president believed in adapting a faster processing system for Green card.
This news would bring in a lot of welcome relief to many Indian professionals, who are waiting indefinitely for their chance to obtain the much-coveted Green card.
Jen Psaki, further stated that President Biden was eager for the US Congress to take the immigration reforms forward.
The statement from the Spokesperson came in reply to a query about a demonstration that was led by Indian doctors in the United States who had been at the forefront of the countrys fight against the pandemic, demanding faster processing for their PR status.
When asked about the reason for the existing delays in the processing of work authorization for spouses on H4 and L4 visas,
Psaki opined that the government was keen to push for more action on legislative reforms that would speed up not only the green card process but also a number of other visas.
[Read More: Green Card Applications Are From India]
Just last month, members of the Democratic party in the USA had introduced a comprehensive immigration reform bill in the Congress that would effectively eliminate the country quotas for applying for green cards.
While spouses of citizens of the United States are not restricted by any of the quotas, all other countries excluding Canada and Mexico are given a quota of 26,000 green cards per annum.
This has led to an enormous backlog, for those applying from India and other countries with a larger population. The wait times for those Indians who are currently in the immigration queue can run into upwards of 60 years at the current time.
Though the same or similar bills have been tabled in Congress in the past, and have seen some success, they have failed to find approval at the Senate level. However, at that time, the Senate was controlled by Republican Party, which traditionally has been against a more easy immigration policy.
In the current political environment, there is a renewed hope, that the USA immigration reforms can actually see the light of day.
If this happens, then a number of Indian professionals from a diverse range of fields, such as Health care, Information Technology, Teaching, Space exploration, and others, would be able to apply for and receive their Green cards in a much shorter frame of time.
The much-needed reforms also promise to give more working rights to spouses of H1B and L1 visa holders. These spouses are designated as dependents as per current immigration laws and are not allowed to earn money during their stay in the USA.