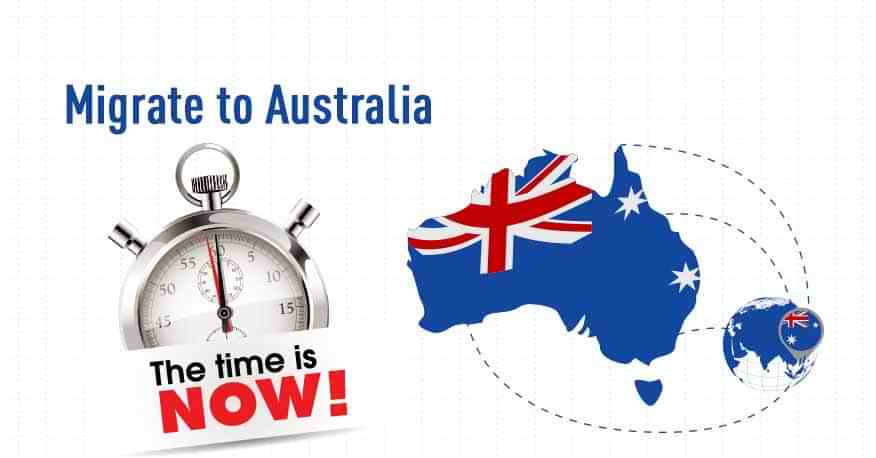 When Should You Move To Australia? (5 Tips)
Have you decided on moving to Australia with your family and are you looking for the best time to initiate your process?
A number of factors play a role in your successful migration to Australia, and the timing is one of the most important ones.
We take a look at the various aspects of choosing the right time for initiating your visa process.
The Best Time To Look For Jobs
A huge percentage of those who plan on immigration to Australia, decide on moving either between Januarys to March or between Julys to September of each year.
The reason for this is the fact that these times are considered to be the best for searching for a job. Between January and March, which is right after the holidays, demand is boosted as employers and employees get back to work.
This leads to more demand for international workers and a higher chance of success for visa application. July to September heralds the start of the new financial year, which leads to many new positions being opened, which can lead to more job opportunities for foreign workers.
[Read More: The Fastest Growing Careers In Australia]
The Off-Peak Cost Of Airfare
Another factor which is often taken into consideration by people planning on Australia immigration is the cost of airfare. The cost of flying can depend on a number of factors such as how early you book, the date you are planning on flying and the seasonal demand for air tickets.
Vacation time and Christmas holidays are the most expensive times to fly. It is best to determine the off-peak season for flying to Australia and plan your travel accordingly.
Preparation Time Required For Move
The most important thing that is required for deciding on the perfect time for immigration to Australia, is the amount of planning and preparation time you will need for your migration.
It takes a tremendous amount of planning to make your move to Australia with success. You must leave a gap of at least six months between getting your visa and actual travel to make sure that everything is in order.
This time period can be useful in wrapping up the loose ends in your home country and save up enough for expenses for the first few weeks in Australia.
4. Dates For School Enrollment
People who plan on Australia immigration along with their school-age children, will definitely factor in school enrollment dates to make sure that their kids are well in time to settle in at their new schools.
[Read More: In-Demand Occupations for Immigration to Australia]
Most schools in Australia open between the last week of January and the first week of February. It is best to plan your travel at least a month or two before to help them settle in.
You can request their schools in India to take an early test for their final assessments and have their transcripts ready in time for the move.
For more tips on successful migration to Australia, contact our expert immigration advisors at Global Tree, Begumpet Hyderabad, the best consultants in India.