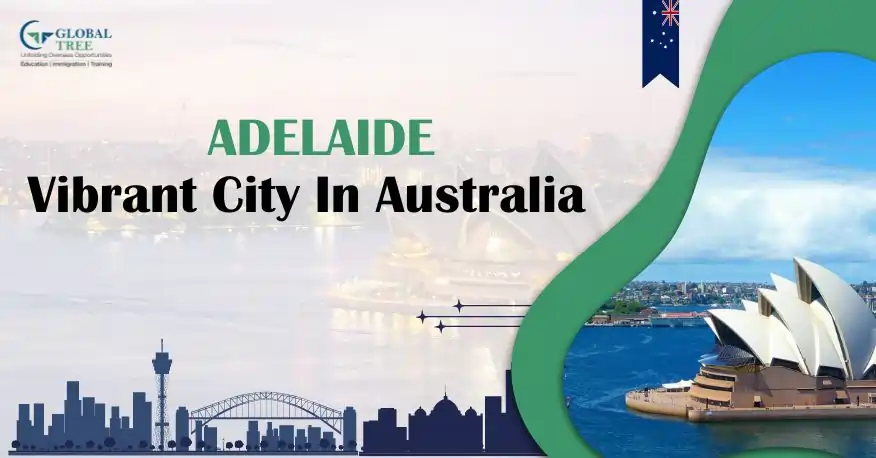 Introduction
Adelaide is a posh suburban city in the heart of Australia. Popularly known as the city of churches Adelaide was once seen as a dowdy city, which was famous for piety more than pomp and pageantry. But all that is changed in the recent years, with Adelaide being home to a vibrant cultural scene and an eclectic night life. The capital city of South Australia, Adelaide is the fifth largest state in Australia in terms of population. Adelaide is situated on the southern coast of Australia and has a long coastline dotted with pristine beaches making it an ideal tourist location.
Climate
Adelaide enjoys a Mediterranean climate with hot, dry summers and mild cool winters. The city of Adelaide enjoys a moderate amount of rainfall throughout the year. It is reputed to be the driest among all the state capitals of Australia and has seen below average rainfall for 10 years continuously. Indians will find the climate closer to the one at home albeit a bit milder than what we are used to.
Getting Around in Adelaide
Getting around Adelaide is relatively easy with a number of options available such as buses, taxis, trains, and trams. One can even choose to rent a car and drive it oneself. The Adelaide metro pass is a good option for sightseers as it allows unlimited travel for three consecutive days. A number of bikes are also available for use absolutely free, which are provided for use within the city confines and can be obtained by producing a valid identity. Some Trams also operate free between specific routes, thus you can enjoy the city of Adelaide at little to no cost to you. Another interesting way of getting around is to take a pedicab, these environmentally friendly cabs are a novel way to get around, they do not use any fuel and are indeed modeled after the Indian cycle rickshaws, where a carriage is attached to a cycle and a cyclist pedals the carriage around
[Read More: How to Successfully Apply for Australia PR Visa from India]
Things to see in Adelaide
Adelaide is a city that is alive with a pulsating and vibrant cultural scene all throughout the day and well into the night. It may very well be called the city that never sleeps. From the devout to the fun-loving, there is something for everyone here. Once known as a sleepy city, Adelaide is fast gaining the reputation of being the lifestyle capital of Australia. The city boasts of a growing presence of microbreweries and hidden bars. A number of botanical gardens where you can spend time amongst rare species of flora. Some of the must-do things in Adelaide are, shopping at the Adelaide central market, enjoying lunch from any of the many cafes in Adelaide hills and taking part in any of the many art and music festivals going on throughout the year. Relaxing on the beach is also one of the favorite pastimes of the locals and tourists a like here.
Moving with kids
Adelaide follows the
Australian education system of primary, secondary and tertiary education
. There are 440 schools in the city, with most of them being government funded. The second largest groups of schools are the Catholic schools. A majority of the schools are coeducational and very few are gender-differentiated. Also, all government schools are non-denominational. Private schools can be nondenominational or can represent a range of religions.
Indians in Adelaide
The Indian community in Adelaide has a strong presence, with a number of the second generation and first generation, and in some cases even third generation immigrants living there. Many of the Indian immigrants are now naturalized citizens and have integrated themselves into the local culture while maintaining the unique flavors of their homeland. A number of Indian shops and restaurants can be found in Adelaide. The local Indian community also organizes a number of religious and cultural programs to mark Indian holidays and religious festivals. As an immigrant from India, Adelaide is the one place where you would feel at home right from the time you land at the airport. To know more about Adelaide and your options to immigrate to Australia, get in touch with Global Tree
the most trusted immigration consultant in India
.
[Read More: Top 10 Most In-Demand Occupations for Immigration to Australia]