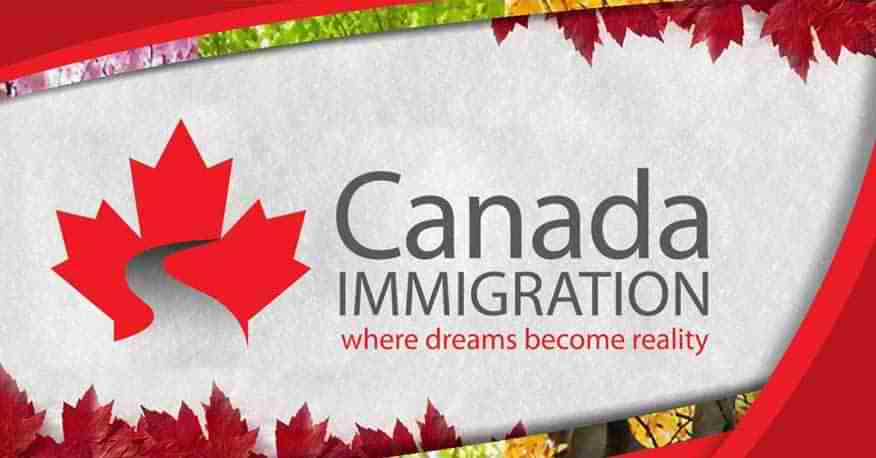 Ready For Immigration
Immigration is moving to live in a different country than your nationality. In 2019, around 1,031,765 people from India legally obtained permanent residency status for multiple countries. However, 2020 saw a huge decline in the number given the Covid19 pandemic which froze all travel plans and moving plans. But, 2021 brings renewed and better hope for those aspiring to migrate to other countries, especially Australia and Canada. The availability of vaccination and understanding of covid protocols have allowed countries to open their borders to immigrants. So, this is the best time to immigrate or apply for immigration as the probability of getting the green signal is much higher due to various factors like the following:
Economies Ready to Skyrocket
Most countries were under lockdown in the majority of 2020 resulting in a massive economic imbalance. Now, with the successful implementation of vaccination and easing out of lockdown protocols, there is a resurgence for talent acquisition and immigration of foreign nationals to boost the economy of the countries. For instance, the Canadian public health and safety departments of the government and the IRCC seem to be confident about inviting more immigrants.
The lifting of travel restrictions makes for positive chances for Canada Immigration from India. Even Australia has made some promising decisions with regards to inviting immigrants.
The Migration Program is looking to target 160,000 new immigrants for 2021-22. The Australian Budget 2021-22 also indicated that 77,300 family visas will be available in 2021-22, where-in partners of existing visa applicants shall be given preference. Many other countries are expected to ease their immigration requirements and grant visas to foreign nationals after the pandemic. Therefore, this is the best time to apply and get your visa and residency for a foreign country and change your life! Get more guidance about immigration and visa processes at Global Tree.
Population Challenges Resolved
The Covid-19 pandemic has been harsh on the entire population taking a heavy toll on the health and lives of millions across the globe. But countries are looking to make up for the loss and are ready to provide chances to interested individuals to boost their population and livelihood through inviting immigrants to their borders. Countries like Australia, Canada, New Zealand, and many European countries are expected to increase the number of immigration visas granted to Indians in the coming years. This is the best time to prepare for settling abroad and making the most of this golden opportunity.
[Read More: Migrate to USA ]
Boom, Boom, Boom for Global Talent!
Global employment and job opportunities are expected to boom as the pandemic is coming to a manageable closure. With vaccinations and safety protocols in place, most countries are ready to begin normal life, including workspaces and regular travel allowances. This will create an enormous scope for talented workers and professionals are apply to countries abroad and gain employment in lucrative and rewarding positions and profiles across the globe.
The economic and financial boom expected in the post covid era will require companies to hire a skilled task force which will lead to multiple job opportunities. Therefore, many countries are opening up their work visas and permitting a higher number of applications for work visas based on talent and skills. For example, Canada plans to focus on acquiring skilled workers and business immigrants under their Startup visa and Self-employed categories, which will create immigration opportunities you cannot afford to miss out on. Also, Australias latest budget has some insightful positive indications for immigrant workers as well.
It has declared that 50% of the available visas shall be issued to foreign skilled workers in 2021-2022. Priority will be given to high-skilled migrants under the Employer-Sponsored Visas, Business Innovation and Investment Program, and Global Talent Visa. Moreover, According to the budget 2021-22, $550 million is going to be targeted towards capturing business and talent through the Global Talent Visa Program in the coming years. This will create a great pool of opportunities for those looking to settle and work in Australia. Likewise, many other countries are expected to ease their immigration requirements and look for talented skilled personnel to add to their workforce.
Lets Learn From History
The Covid 19 pandemic and associated isolation and distancing measures have significantly affected the world economy. When faced with a global setback like COVID-19, economists usually take historical records as a guide to understand the long-term effects and prepare for the consequences. Although there have been several pandemics since the turn of the 20th century, the most severe in terms of health outcomes being was the Spanish flu of 1918, where the economy was affected similarly as today. But what was observed then too was the fact that there was a huge boom and a sudden gush of jobs and opportunities when the pandemic ended.
This created a massive pool of opportunities for professionals and businesses to tap into the potential and fill the lack that was created over the pandemic years. Even the global recession of 2007-2009 ended on a note of high demand in every sector creating lucrative opportunities for people to get back to and reignite their lifestyles. A similar comeback is expected after the Covid19 pandemic too and you should prepare yourself in advance to tap into the best of opportunities that are waiting at the other side of the pandemic. This is the best time to gear up and prepare for the coming future!
Get Set Before Going!
In place of the exciting doors waiting to open, you must also be prepared for the same in order to embrace it with open arms and make the most of the golden period about to come. You can take this time to get your documentation ready for immigration purposes, with your financial documents, identity proofs, address proofs, educational and work records, recommendation letters, statements of purpose etc. For a detailed list of the required documents for each country, you can rely on Global Tree for help. Also, you can use this time wisely to prepare for and ace the English Proficiency tests required for immigration in many countries like TOEFL, IELTS, CPE, and others. This will give you ample time to prepare and get good scores while waiting for immigration to open when you can immediately apply with all necessary criteria fulfilled.
[Read More: Document Checklist for USA Visa Types ]
Tap Into The Booming Industries:
The enormous opportunities growing and lying ahead in the healthcare and medicine sector are known to all. Applying for and working towards acquiring employment in the healthcare sector can be hugely beneficial given the current market scenario. The medical industry is expected to rise with increasing demand for personnel in every department- sanitation, hygiene, vaccination, medical research, surgery, pharmaceutical, and others.
Another sector that is already booming is Information Technology and Computer Science which has continued growing even during the pandemic with people heavily relying on technology for work, education, communication, and logistics. There is expected to be a higher demand for technology professionals too, so, you can look out for jobs and courses in this industry to take advantage of this time of demand and build a path for a successful career.
Moreover, all industries are expected to boom with increasing demand for talented personnel, so strike while the iron is hot and grab this golden career opportunity! All in all, now is the perfect time to tap into the demand and opportunities lying ahead and accomplish your dreams of working and living abroad. For more assistance and knowledge or details about work visas and immigration, You can contact Global Tree is to take your future to new horizons with overseas consultancy in education and immigration.