AUSTRALIA SET TO BRING IN MANDATORY PROVISIONAL VISA BEFORE GRANTING PERMANENT RESIDENCY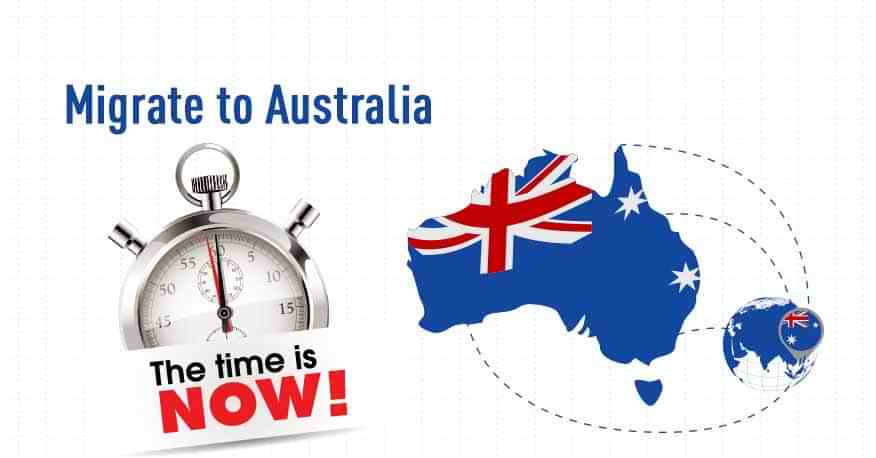 Mandatory Provisional Visa
Overseas aspirants who migrate to Australia might have to spend some time on compulsory provisional visas prior they are issued Australia PR.
Australia Immigration Department is working on making changes to the visa by inviting suggestions from the public.
What Is Your Take On Mandatory Provisional Visa?
The questions that are being discussed with the general public is that whether a prospective migrant should spend a certain time in this country prior becoming entitle for PR? If yes, what factors must be considered?
In the month of November, the previous year, it was reported that the Australian Government was about to discuss this change and a protected and sensitive note was witnessed by the national security committee and were about to be brought before the government this year.
[Read More: Best Places To Live In Australia]
Increase In Number Of Applications For Australia PR
The number of individuals who are staying in Australia applying for PR has increased substantially over the previous two decades. Last year, around half of the PR visas were issued to the individuals who were already residing in Australia on a provisional visa. It means that the provisional visa is increasingly becoming the initial step to permanently living in the country.
It was argued that it is in the interest of the country for facilitating the route to permanent residence for the brightest and The Best Foreign Students who had come to Study In Australia and for the skilled workers and that few permanent visas include compulsory temporary visa stages.
Under many categories of Permanent Visa, migrants do not require to spend their time in the country prior they are issued PR, which the discussion suggests is unpredictable with like-minded nations like the US, the Netherlands, and the UK which has process of formal assessment and time for evaluating those who are looking to reside permanently.
Though starting a probationary period for migrants who are looking to stay permanently in the country is likely to deliver budget savings, concerns have been elevated that it can generate a divide in the society of the country.
The proposed changes can weaken the social cohesion of this nation and potentially raise the risk factors that might lead to violent extremism by creating two tier societies where migrants are treated differently to the citizens of this country.
Individuals who were staying on a Provisional Visa prior they got their permanent residency says that a compulsory period of residing on a temporary visa would cause needless sufferings to the migrants. Individuals also saying that employers in Australia were willing to hire them as long as they were on a provisional visa. Obtaining a loan to begin something of their own was much difficult than it is now.
Individuals who Migrate On Australia temporary visa had to pay much for premiums under health insurance in the absence of medical cover. It is the key drain when they are just beginning off and didnt get a stable earning. The discussion was pressing on changing the visa system of the country and modernizing it.
[Read More: Fastest Way To Get PR In Australia]
Major amendments being discussed also includes decreasing the number of categories of visa from 99 to 10 and making the system of visa much flexible so that the Government Of Australia could reply much faster to the local and international trends. One could also provide their suggestions to the Australia Immigration Department through a form which is available at their official website. Submissions could be done until 15th of this month.
New Occupation Check List For Australia Permanent Residency
A few months back, the government of Australia has declared that Provisional Work (Skilled) visa also known as 457 visas would be eliminated and replaced with the latest Temporary Skill Shortage (TSS) visa in March 2018. Australian Prime Minister Malcolm Turnbull had declared that this TSS program would be of short term stream for a period of two years and medium term stream for a period of four years.
Australia Immigration Department has come up the list of entitled occupations for the general skilled migration. The Independent Skilled Visa (subclass 189) is a PR visa for points based skilled workers who seek to reside and work in Australia.
Previously the SOL (List of Skilled Occupations) permitted an applicant for nominating an entitled occupation to apply for this skilled independent visa. Now the SOL has been replaced with the medium and long term list of strategic skills and individual who applies for visa subclass 189 should now nominate an occupation from the latest list. Family nominated would also require nominating an occupation from the new list.
Some of the occupations are Accountants, IT Professionals, Engineers, Architect, Medical Practitioners etc. If you are looking to migrate to Australia, it is recommended that you go with one who got years of experience in the Overseas Immigration Process. Global Tree is among the best Immigration Consultants in India with the team of expert counselors available for helping you Migrate to Australia.