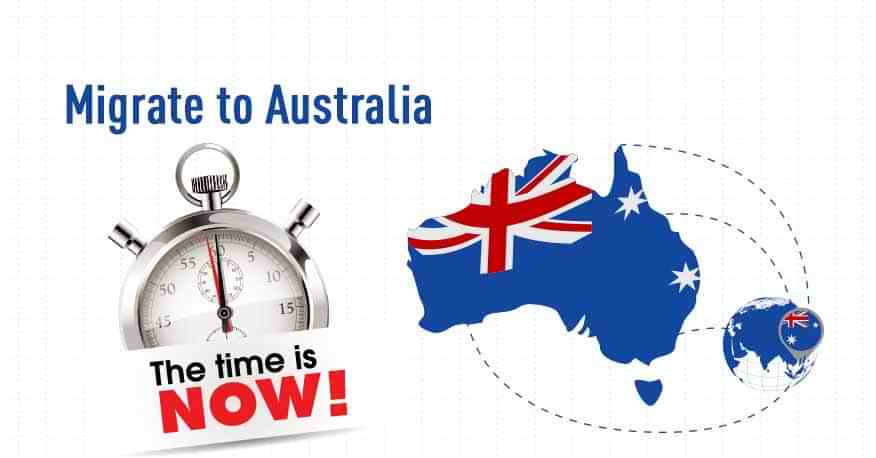 Australia PR Visa
More than 1,33,000 individuals from 190 various nations became the Citizens of Australia last year. The biggest share of these latest Australians came from the countries like India, UK, China, and the Philippines.
Australian permanent residents are already enjoying numerous benefits of living in Australia: a democratic and prosperous society with a clean and safe environment and a much popular better lifestyle.
When people already enjoying many benefits of getting Australia PR, then why do they decide to take an additional step of becoming Australian Citizens?
Here are ten benefits that the citizens of the country get to do, that permanent residents of the country cannot do.
You Can Cast Your Vote
Actually, they have to vote. It is mandatory in Australia for a citizen whose is age is above 18 years to vote in the elections. They could be levied a fine of up to $180 if they dont go for voting on the polling date.
There are only 12 nations across the globe that enforces mandatory voting. The good news for the citizens of this country is that they could vote for anyone they want.
Get A Chance To Become A Politician
If you are not highly impressed with the candidate. An Australian Citizen whose age is over 18 years can stand for election as a local councilor or a state or central senator or MP. If you are interested in serving the federal parliament, you would require declaring your citizenship prior nominating.
[Read More:Best Places To Live In Australia]
Could Join The Army
If you are a permanent resident of this country, you get all the good chances of getting jobs but if you are a citizen of this country, apart from all other benefits, you also get a chance to join the Defense Force of the country. As they always look to hire those individuals who are citizens of this country.
Chance To Serve On A Jury
The duty of the Jury is a kind of civic lottery that many people of the country look to win at some point in time in their life. Not every individual gets a chance to sit in the courtroom and listen to the evidence and arguments and then give a verdict.
If you got the citizenship of the country, you get a chance to become a jury. Individual get a payment that differs by the state for sitting on a jury. Few trials last for short period of time while few last for weeks.
Get An Awesome Passport
With Australia passport, you could get into as many as 170 nations without requiring a visa. An Australian passport is right on top of the list of best passports of the world for traveling. Australian passport holders can get fast-track entry and exit through Smart Gates at Airports of Australia.
Avail Consular Help From Department Of Foreign Affairs & Trade
Citizens of Australia who get themselves in trouble could depend on assistance from consular through their 24 hours emergency center, depending on the situations. Australian Citizens get the privilege of getting services from consular.
Citizens can get consular assistance like getting a replacement of passport, getting information of local hospitals and doctors in case of an emergency; get some help if any citizen has become a victim of assault or crime etc.
Make Your Children Australian Citizens
If your kid was born abroad, you could still make him or her citizen of Australia by descent once you got Citizenship of Australia. It means that your child would have similar rights as a child born in the country.
[Read More: Fastest Way To Get PR In Australia]
Get A Higher Education Loan Program Debt
Permanent residents of Australia could get admission in the University of Australia as national students, which means much fewer fees than overseas students, but they still could not access the Australian governments higher education loan program.
HELP is the Australian governments Higher Education Loan Program; it is a loan so that you could defer your cost of education unless you are earning enough for repaying it. And only Australian citizens get access to this program.
Live In Australia Forever
Permanent residents too could live in Australia for an unlimited period. But they have to avail a Resident Return Visa every five years if they wish to leave the nation and come back. And there are chances of their permanent residency getting revoked or face deportation if they have done any crime.
Could Move To New Zealand
Citizens of this country have got all the rights to move permanently to New Zealand in many situations.
Eligibility Requirement For Becoming Australian Citizenship
if you are looking to become a citizen of this country, depending on your circumstances, there is a basic eligibility criterion you require to fulfill like living in the country for certain period of time.
You must initially specify if you meet these requirements prior you apply for citizenship. Keep on reading this blog and choose the best situation that suits you well.
Australian Permanent Resident/ Migrant with Australia PR Partner or spouse of an Australian citizen
Australian Permanent Resident/ Migrant With Australia PR
If you are holding an Australia PR visa and you satisfy all the residential needs, you might already on your halfway through the process towards becoming citizens of this country.
You require holding a legal visa that permits you to live in Australia for an indefinite period of time. It is also called as Australia PR Visa.
If you are not sure that your current visa qualifies for getting citizenship, you could utilize the Australian Citizenship Visa Guide or use can take the help of Australia Immigration department as well.
To get eligible towards applying for Citizenship of the country you should be living in the country on a Legal Visa for a period of four years before applying, you should be living in the country for a year as a permanent resident, you should not leave the country for over one year and you should not leave the country for over three months in a year prior your application for citizenship.
Partner OR Spouse Of An Australian Citizen
If you are husband or wife of an Australian citizen, you are still needed to go through the similar process of becoming a citizen of the country. It means that you required an up to date PR Visa and also required to satisfy requirements of residency.
Latest Requirements To Avail Australian Citizenship
The applicant should be competent in the English language, and should be a permanent resident for a period of minimum four years, should support Australian values, respect laws and work hard and contribute towards the country.
The latest changes would also consider checking of applicants criminal record against children and women.
If you are looking to Immigrate to Australia, it is recommended that you go with a company that has got years of experience in the Overseas Immigration process. Global Tree is one of the Best Immigration Consultants in India that helps you in your Australia Immigration Process.