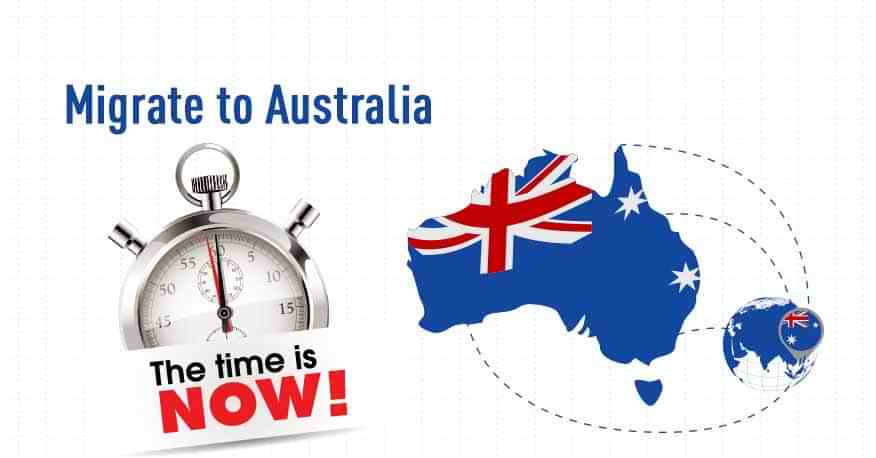 Key Take-Aways:
- Eligible visa holders can enter Australia from
December 1
, - including skilled workers and students.
Fully vaccinated
eligible visa holders can come to Australia without needing to apply for a travel exemption from
December 1
. - The move opens the door for tourists, backpackers, skilled migrants, and international students to fly in for summer. - Anyone hoping to visit Australia must be fully vaccinated and return a
negative PCR test
within three days of departing for Australia. - Australia increases the length of stay on the
485 visas
from two to three years for master by coursework graduates, matching that of Masters by research graduates. - Further, there is an increase to Two years 485 for VET graduates. This is big news. Australian Education will bounce back faster than we initially thought.
The Following Visa Holders Can Travel Without Exemption:
Subclass 200 - Refugee visa
Subclass 201 - In-country Special Humanitarian visa
Subclass 202 - Global Special Humanitarian visa
Subclass 203 - Emergency Rescue visa
Subclass 204 - Woman at Risk visa
Subclass 300 - Prospective Marriage visa
Subclass 400 - Temporary Work (Short Stay Specialist) visa
Subclass 403 - Temporary Work (International Relations) visa (other Streams, including the Australian Agriculture Visa stream)
Subclass 407 - Training visa
Subclass 408 - Temporary Activity visa
Subclass 417 - Working Holiday visa
Subclass 449 - Humanitarian Stay (Temporary) visa
Subclass 457 - Temporary Work (Skilled) visa
Subclass 461 - New Zealand Citizen Family Relationship visa
Subclass 462 - Work and Holiday visa
Subclass 476 - Skilled - Recognized Graduate visa
Subclass 482 - Temporary Skill Shortage visa
Subclass 485 - Temporary Graduate visa
Subclass 489 - Skilled - Regional (Provisional) visa
Subclass 491 - Skilled Work Regional (Provisional) visa
Subclass 494 - Skilled Employer-Sponsored Regional (Provisional) visa
Subclass 580 - Student Guardian visa (closed to new applicants)
Subclass 590 - Student Guardian visa
Subclass 785 - Temporary Protection visa
Subclass 790 - Safe Haven Enterprise visa
Subclass 870 - Sponsored Parent (Temporary) visa
Subclass 988 - Maritime Crew visa
[Read More: How to Apply for Australia PR Visa]
Latest Updates on Study in Australia for International Students
The Morrison Government will introduce further targeted measures to support the international education sector to roar back, as international borders reopen. More than $37 million will be available to support those international education providers most affected by COVID-19. Extended regulatory fee waivers and additional grants are elements of this. Minister for Education and Youth Alan Tudge said the announcement would accelerate the COVID-19 recovery process for the 2022 academic year. This will help ensure the rapid return of international students, Minister Tudge said.
The Package Includes:
$27.8 million in regulatory fee relief for the duration of 2022, including certain fees for Australian Skills Quality Authority (ASQA), Tertiary Education Quality and Standards Agency (TEQSA), Commonwealth Register of Institutions and Courses for Overseas Students (CRICOS) registrations, and the Tuition Protection Service (TPS) Levy.
Extension of the current FEE-HELP loan fee exemption until 31 December 2022, benefiting around 30,000 undergraduate higher education students studying at institutes of higher education and public universities.
An additional $9.4 million to extend the Innovation Development Fund, delivering further short-term targeted support to private English Language Intensive Courses for Overseas Students (ELICOS) providers to diversify their education offerings into online and offshore delivery.
The New Visa Settings Mean:
Temporary Graduate (subclass 485) Visa holders who have been unable to travel to Australia as a result of COVID-19 international border restrictions will be able to apply for a replacement visa. This will allow current and former Temporary Graduate (subclass 485) visa holders whose visas expired on or after 1 February 2020 to re-apply for a new subclass 485 visa of the same duration as their original visa.
Additionally, the Morrison Government will increase the length of stay on the Temporary Graduate visa from two to three years for Masters by coursework graduates, matching that of Masters by research graduates. Vocational Education and Training (VET) sector graduates will also receive a two-year Temporary Graduate visa.
The new visa settings will also extend existing measures for students and temporary graduates to recognize time spent offshore studying online to count towards qualifying for a temporary graduate visa.
These measures will support the implementation of the soon-to-be-released Australian Strategy for International Education.