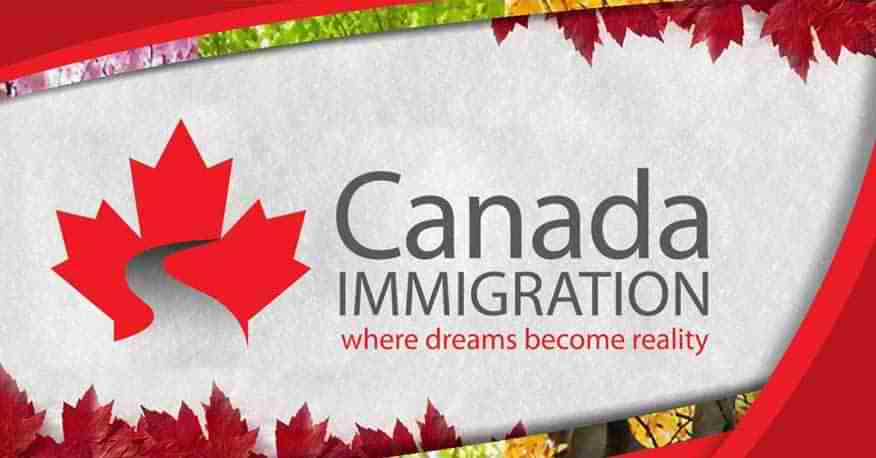 How To Immigrate To Canada?
Are you looking to migrate to canada to grow your career? But you are not sure of how it will happen? If you are thinking of making Canada your permanent residence, it is very essential that you are updated with all the latest information regarding this country.
Purpose Of Migrating To Canada
You need to consider few important points that will help you migrate to this country and work there. You need to check whether you got enough work experience or not?
Whether you are applying with a specific employer that could hire you for working there or do you need flexibility in choosing your own employer?
There are few major categories of immigration Canada programs and it is upon you which category you will consider.
Popular Canada Immigration Paths
Canada is among world's leading immigration destinations, with more than 2,50,000 fresh immigrants arrive in this country each year to take benefit of the country's solid economy and advanced system of immigration.
With the present levels of prospects for immigrants there, a large number of people who are looking to reside and work in canada, always look towards some popular routes of migrating towards this country.
Skilled Worker Program It is the most favorable immigration programs intended for individuals with good skills and working experience.
Business Immigration Programs This has been designed for attracting skilled business persons to this country.
Provincial Nominee Programs This program assist the employers in some of the provinces of this country where there is a shortage of skilled workers.
Family Immigration Programs Around 40% of yearly immigration to this country is under these programs.
Skilled Worker Immigration Programs
If you are looking to Immigrate to Canada for doing work, then skilled worker programs are the perfect choice for you. Canada always welcomes thousands of fresh skilled workers who would contribute to the economy of this country.
Many skilled workers who always look to stay permanently in this country are most valuable to the economy of this country and asset of its workforce.
Those individuals who have migrated to this country under these skilled immigration programs are entitled to avail permanent residence and it also permits individuals to immigrate to this country with their family members.
If you got skills and work experience, you got many options that you can consider. For example, you could apply under Federal skilled worker program and if you have planned in which province you are going to reside, you can apply for one of the PNP programs.
[Read More: Federal Skilled Worker Program]
There are three major categories of skilled worker programs for you to explore. Federal skilled worker program this program is for those individuals who got selected to immigrate to Canada due to their skills and work experience. Candidates under this program would get elected to apply under Canada Express Entry Program.
Eligibility Requirement
To get eligible to apply under this program you should have an offer of employment in your hand and should be entitled to work in Canada and you must prove that you got enough funds to support yourself.
You should also have a minimum of one-year work experience and you should also meet least levels of English language. You should also have a diploma or degree certificate and should also be got a plan to reside outside Quebec.
Work Experience
Under this program, you must have experience of Skill Type Level 0, Level A or Level B on your NOC. Your job experience should be full time and paid.
Points System
You should require a minimum of 67 points to get entitled to apply under this program. And these points would be based on your work experience, skills, ability in English language, age etc.
How To Apply?
If you are entitled to apply for this program, you should send your profile to Express Entry.
Quebec Skilled Worker Program
This program is designed to specify which applicants are most eligible to become established upon Quebec immigration. This program is for those who had planned to Stay in Montreal or any other part of this region. Individuals who seek to migrate to Canada under this program should utilize the secure space for submitting an application.
Eligibility Requirement
Applicants who have successfully applied under this program are granted a certificate of selection also called as CSQ followed by a visa. Applicants are assessed under various factors like age, work experience, skills, language and financial stability etc. To qualify, you should score a minimum of 50 points. You should also undergo security and medical checks.
[Read More: Medical Exams For Canada PR Visa]
Provincial Nominee Programs (PNPs)
This program permits certain territories and provinces of this country to nominate you. Only if you are showing interest in residing permanently in any one of these provinces. Every province in this country except Quebec has got its own PNP programs. Under this program, many people are allowed to start their new life in any one of the regions. Every PNP program is made as per the requirement of selecting nominees who would be able to reside and work in the regions. The provinces that come under this program are Alberta, British Columbia, Manitoba, Ontario, Saskatchewan etc.
Canada Express Entry Program
Nowadays, this is the most preferred program for skilled immigration and permanent residency. The applicant requires submitting an online application and if they are eligible by securing enough points then they are invited to apply. Applicant's profile is ranked based on their education, job experience, skills and English language. At Global Tree, our immigration counselors will assist you with hassle-free documentation. Know more about our fast and easy process of immigration to Canada. Call us or please log into our website Global Tree.