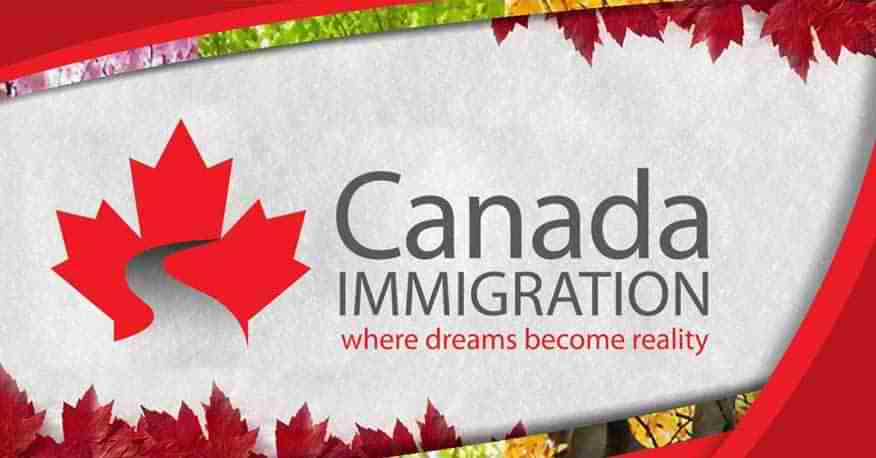 Reason Canada Is A Great Place For New Immigrants
Considering, Canadas vast tracts on uninhabitable land, its harsh weather conditions and strict vetting Process for Immigrants, it is surprising to see the vast number of people who are keen on moving to Canada and giving up their passport for the one with a Maple leaf on it.
Not just Indians, but also citizens from many other countries are keen on moving to Canada and joining its legion of Immigrants, as can be seen from the various studies and surveys conducted by independent publishing groups as well as quasi-governmental data.
A number of these studies put Canada at the top or at least in the first five of the list of most popular destination for Immigrants. So what makes Canada such a favorite destination for immigrants, lets take a look
Canada Is One Of The Least Polluted Nations
Whenever a person decides to become an immigrant in a new country he is looking for more than a change of place or an opportunity for career growth. What he is looking for is a complete change of lifestyle for him and his family. The clean roads, unpolluted air and green landscapes that surround him in most Canadian cities are a welcome change for the immigrant from the heat and dust back home.
Canada is one of the least polluted countries in the world. A new Immigrant to Canada is confident in the knowledge that he is safeguarding his family from the hazardous effects of pollution. A comparison of pollution data between India and Canada is provided below
Pollution Index: India 76.52, Canada 27.60
Air Pollution: India 69.96, Canada 18.91
Water Pollution: India 69.17, Canada 36.19
Transportation In Canada Is One Of The Best
Canada has an efficient, high capacity and multimodal transport network which consists of air traffic, public bus networks, rail transit networks and ferries. Most of the aspects of transportation within Canada come under the purview of Transport Canada.
Canadian city transport systems are amongst the best in the world and many of the city public transport networks will allow you to ride certain routes absolutely free or allow you to ride multiple routes on a single ticket.
[Read More: Canada Ranked No 1 For Quality Of Life]
A new Immigrant to Canada will be surprised to see that the commute to office that took hours in slow moving traffic back in India, will take him half the time in a Canadian city. A study conducted by OECD put time taken traveling to work by Indian workers at around 50 minutes per day on an average, when compared to Canada who averaged at 40 minutes.
These figures though statistically close do not take into account the levels of stress that is encountered by people driving through the haphazard and poorly built roads in India, when compared to the well-built expressways and streamlined traffic in Canada.
Good Governance Is Another Factor, Where Canada Scores A Hit
Immigrants from third world countries are sure to see the contrast between the governance back home and the governance in Canada.
Whether it is a driving license, a utility connection or getting registered for a community service, the process is much faster and more streamlined in Canada than it is in India. Corruption also is far more rampart in India than it is in Canada.
A comparison of corruption indices between the two countries, puts Canadas corruption index at 40, which is a low figure when compared to Indias corruption index of 82. On the ease of doing business index also Canada scores better than India, with Canada scoring 22 and India scoring 130, where 1 indicates regulations that are most business friendly.
Its no wonder than that many High net worth investors are choosing to move to Canada and join its ever growing ranks of successful immigrants.
Canada Is A Melting Pot Of Cultures With Immigrants From Different Countries
For anyone who wants to raise their children in an enlightened and cultured city, where they will get to meet people from different parts of the world, and assimilate a global culture, Canadian cities like Vancouver, Toronto, and Montreal are the best options.
Canadian cities have a large number of immigrants from different parts of the world, each of whom brings in their own unique blend to this melting pot of cultures. This makes Canada a favorite destination for Immigrants who want the best for their families.
[Read More: Canada Immigration Benefits Your Children]
Canadian Education System Is One Of The Best In The World
The Canadian education system from elementary to post graduation has often been hailed as one of the best in the world. Most of the students get to enjoy quality education free of cost under the public education system.
Canadian School Students routinely score higher on international tests than students of many other countries and many Canadian Universities are ranked amongst the top 100 in the world.
Many other factors such as low cost of health care, better infrastructure and better job prospects also contribute to making Canada a favorite among immigrants.
To know more about the benefits of Immigrating to Canada and tips on how to become a new Immigrant in Canada, contact Global Tree at Begumpet, Hyderabad the best Immigration Consultant in India.