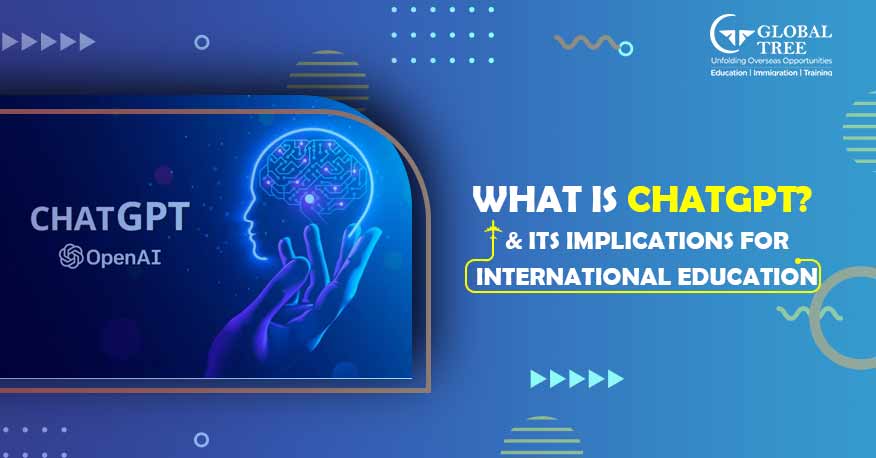 What is ChatGPT ?
ChatGPT is an artificial intelligence bot that responds to user queries by swiftly searching enormous databases, including datasets of honest human conversations, to answer questions in a way that appears both uncannily human (e.g., tone) and not human due to the speed with which the chatbot provides answers and responses.
As soon as a Silicon Valley StartUp, OpenAI, declared the launch of ChatGPT, a comment started spreading, "It is an end of Effective Education." While many opponents gave passive remarks as it will not affect any existing functionalities, proponents have clearly stated that this will end many professions like copywriting, screenwriting, computer programming, and many more. But what about Education, and why is it significantly affecting? Let's see.
In The Atlantic, English teacher Daniel Herman wrote, "The launch of OpenAI's ChatGPT, a software that generates sophisticated prose in answer to any request you can imagine, can be an indication to the end of writing assignments altogether—and maybe even the end of writing as a gatekeeper, a barometer for intellect, a teachable ability."
But when it comes to technology, there will always be a counterpart ready for any outsets. New technologies are emerging to detect AI-written work appeared as rapidly as students started passing off the chatbot's work as their own, and instructors, eager to keep ahead of their students, began incorporating ChatGPT remarks into their lesson design.
[Read More: Best Countries for Study and Work Abroad for Indian students]
ChatGPT Boon or Bane?
When implemented effectively, AI has the potential to significantly increase students' critical thinking abilities and widen their soft skills. Just like Wikipedia, AI chatbots can be another source of fact-checking. It will not end the writing era, but it may end the credibility of the fact that a robot rather than a human is generating that. The truth is, ChatGPT can be advantageous only if used right. Its pros and cons are still under research, while some fields found significant advantages in escaping from the stubborn work just like Essay assignments.
Even though students are copying their essays from the ChatGPT, this artificial intelligence can be advantageous for international students who are adjusting to the new way of teaching methodologies at universities abroad, as it can
1. Acts like a Personal Professor
Being an International Student, you may feel anxious in the initial days of college, where professors will fill a vacuum in mentorship. Getting one-on-one help for tutoring, coaching, mentorship, and even therapy was historically only available to the wealthy.
ChatGPT will help to democratize these services for a wider audience. Bloom's two-sigma issue, which discovered that students who got one-on-one training outperformed youngsters in a typical classroom by two standard deviations, now has a solution. ChatGPT may act as a live instructor for international students, with humans providing in-depth information and emotional and behavioral support.
2. Increase the scope of new AI tool development.
The future is all about artificial intelligence tools. Within a few days after the launch of ChatGPT, they developed a new tool to detect the ChatGPT enhanced or prepared content. Yes, it may not help you finish your assignments, but it gives AI and Machine Learning students a green signal to study abroad.
3. Change the assessment styles of Schools and colleges.
Impact of ChatGPT and New AI tools on International Education
Intelligent chatbots have already transformed how schools and universities communicate with students, improving conversion rates from 3% (without AI) to 8%. (Along with it).
Some institutions employ AI-assisted admissions processes to help admissions staff find and focus on individuals best suited to the institution or school in question. In this context, "best fit" may involve careful considerations such as not only which students are most likely to be admitted but also those who are most likely to receive a study visa, graduate, and even have a successful career after their studies.
According to research, increased use of AI can lead to excellent graduation rates for AI-supported universities (from 68% for "non-AI" institutions to 78% for those utilizing AI technology).
It's genuine to think that introducing increasingly complicated AI tools like ChatGPT will pave the way for better machine learning-assisted student services, such as higher responsiveness and efficacy in responding to student inquiries. In another way, AI has become the trending specialization to brighten your career.
Contrary to common assumption, the sophistication and prevalence of artificial intelligence (AI) may enhance the demand for technology-free assessment tools (e.g., in-person interviews) to determine whether students' true talents correlate to their grades and writing submissions. So, it is better to be prepared for it beforehand.
ChatGPT can signal international students dreaming about their career in Artificial Intelligence and Machine Learning in countries like USA, UK, Australia, and Canada, which are the top countries to study abroad.