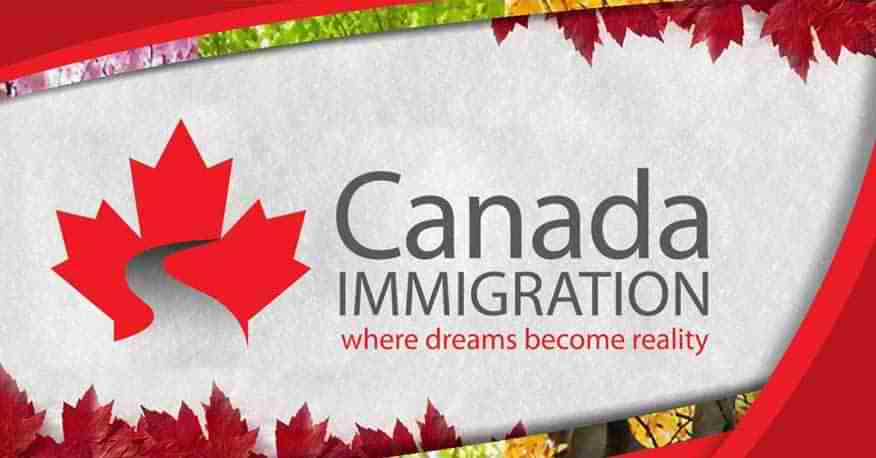 CRS Points For ITA Canada Immigration Through Express Entry
The number of CRS points that are required to get an ITA for Canada Immigration through Express Entry has been slashed to 433 points the current draw from the pool that took place on 20th September 2017. This is the lowest cutoff score since changes were made to the system in the month of June.
The last draw on 6th September witnessed a CRS score of 435. But the total number of invitations has been increased when compared to the previous draw. Around 2,871 invitations were sent in the latest draw when compared to 2772 invitations that were sent in the previous draw. Applicants who got an ITA has got three months for submitting an application for Canada PR.
The application also includes documents as well. IRCC targets to conclude the application processing within six months. Since the start of this Express Entry, a large number of applications have been processed within this timeframe of six months. This year the total number of ITAs granted are 69,420, which is double than those were granted previous year. The total number of ITAs issued since the start of Express Entry System are 1,34,265.
Entry Into Pool Of Express Entry
To enter the pool of Express Entry and get a CRS score, applicants are required to get entitled under any one of the Economic Canada Immigration Programs like Canada Experience Class, Federal Skilled Worker Class, and the Federal Skilled Trades Class.
Getting An ITA Under Canada Express Entry
Once the application of any applicant is in the pool, they could raise their score and ranking by taking certain steps by proving higher ability in language skills, getting a qualification employment offer in the country, Education Qualification and any additional job experience.
There are various ways of getting an invitation, and various routes towards Canada Immigration. Making an appropriate strategy relies on the circumstances and goal of an applicant or whole family.
As an initial step, it is significant to measure your options and take steps accordingly. If entitled, entering the pool of Express Entry would open a world of opportunities as this system has now become the key driver of Economic Immigration to the country.
[Read More: Step by Step Process to Get Canada PR]
Comprehensive Ranking System
The CRS score entitles the applicant for Canada Immigration through Express Entry under following conditions like factors human capital, level of Education, Accompanying Spouse, Skills, Work Experience and ability in language proficiency.
There are around 1200 points that are available under CRS; there are different points for applicants who apply without accompanying spouse and for applicants who accompany a spouse or common legal partner. Current changes have given extra points to those applicants who have got an ability to speak in French and to those applicants that have got a Sibling in Canada.
Invitation To Apply For Canada PR
Applicants under Express Entry System for Canada Immigration who got an ITA to apply for Canada PR have to show their skills and potential for succeeding. ITAs are issued with a prospect for them and for dependent family members who accompany him for starting a new life in Canada. An ITA is issued to an applicant in the pool of Express Entry who has been selected to apply Canada Immigration by IRCC. ITAs are granted on the basis of priority when IRCC takes out a draw from the pool of Express Entry that is made up of applicants who had earlier made an EOI (Expression of Interest) in immigrating to the country.
[Read More: How to Improve Your CRS Score?]
Obtaining an ITA (Invitation to Apply)
Those applicants who got entitled for Canada Immigration by meeting the eligibility criteria of this immigration program might get an entry in the pool of Express Entry, where they are ranked as per the CRS score. Points are allotted under the CRS to the applicants profile based on the information they had mentioned in their profile like age, education qualification, work experience, English language proficiency etc. Canada Immigration Department issues ITAs to certain applicants according to their rankings by setting up a least CRS cutoff score during the draw. And applicants who got those cutoff scores are invited to apply for Canada PR.
Documents Required Applying For Canada PR
Applicants who got ITAs are presently needed to send their documents with their applications and processing fees. Documents that are required are the birth certificate, passport, work experience documents, results of language test, police clearance certificate, medical certificate, and photographs.
Three Months Deadline
It is significant for applicants to know that from the date when they had received an ITA, duration of three months is given to them in which they had got to apply for Canada PR and submit their documents as specified by IRCC. ITAs to apply for Canada PR would not be valid after three months of a deadline is completed. Hence applicants need to re-enter the pool of Express Entry.
Accepting An ITA
The profile information of the applicant would stay for the period of three months after an ITA is granted. Applicants have got three months of time to submit their application for Canada PR. The submission of complete application is considered as acceptance by an applicant.
At Global Tree, our Experienced Immigration Counselors will guide you in applying for Canada Express Entry as per your profile. Know more about our fast and easy process for Overseas Immigration. Call us or please log into our website.