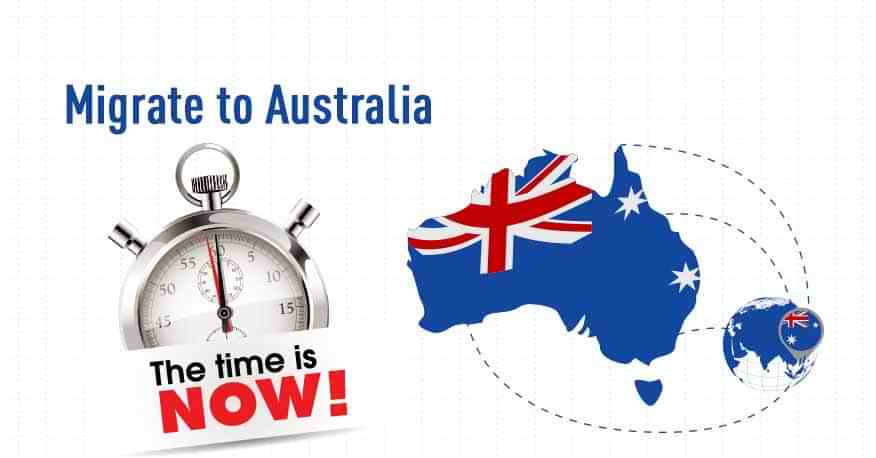 How To Get PR In Australia
If you are
planning to immigrate to Australia
, and are hoping to settle there permanently, then you would be wondering, which is the fastest pathway for you to obtain a
PR visa for Australia
. At present, the fastest pathway would be through the
Global Talent Independent (GTI) program
Global Talent Program - The Fastest Pathway For Australia PR
The
Global Talent Independent visa
is the fastest route for applying for and obtaining a Permanent Residency in Australia. It is a streamlined visa stream, which is aimed at attracting and retaining the most highly skilled and intelligent working professionals from all over the world. The pathway is open to those who are in the high-income earning categories and are at the top of their career charts. In the year 2020, more than 4000 candidates were able to push through the long lines in the general visa program, and
obtain permanent residency in Australia
through the Global Talent Independent visa pathway, in spite of the lockdown and border closures that were in place on account of the pandemic. The visa program was initiated in November of the previous year, to attract highly skilled professionals in the IT and other Tech related sectors, in order to attract talent that would otherwise opt for other tech-friendly countries such as the US, Canada, and the UK.
[Read More: How to get a Job in Australia without getting Scammed]
Process For Global Talent Independent Visa
In order to be
eligible for the Global Talent Program
, you should be able to demonstrate that you are capable of earning a wage, that is over the minimum income threshold that is set at 153,600 AUD, per annum. Moreover, you will need to get a nomination from a professional in the same field of work as yours who has earned a national reputation for their work. There are no specific criteria for this visa, that are set in the administrative regulations but are based on the subjective assessment of the immigration officer who is looking at the case. To elaborate, the visa does not have any specific eligibility criteria, such as age, education level, or English language test. You will not even be required to provide a formal skills assessment as done for other visa types. The GTI program is aimed at those migrants who are in the highly skilled category and work in any of the following designated sectors
Energy
Agri-food and AgTech
Education
Health Industries
Defense, Space, and Advanced Manufacturing
Circular Economy
DigiTech
Infrastructure and Tourism
Financial Services and Financial Tech
[Read More: Top 10 Most In-Demand Occupations for Immigration to Australia ]
In order to be considered eligible to apply for the program, you will also need to fulfill the following criteria.
You should be able to prove that you are internationally reputed in your field of work by showing documented proof of your outstanding achievements
You should continue to be prominent in your field of expertise
You should be able to prove with sufficient evidence that you can be an asset to the country and help to make a contribution to its economy
You should be able to show, that you would have no difficulty in gaining employment in Australia
There is a nationally recognized institution or individual, who is willing to vouch for your ability and skills in the same area of expertise as you.
You should be able to meet a high standard of work and provide proof of exceptional ability in your professional life. This can be in the form of your seniority of positions, patents you have earned, or any professional awards that have been earned by you
How To Apply For The GTI Visa Program
You can apply for Australia PR through the GTI visa program by following the steps given below
Submit your expression of interest
Receive an invitation for applying from the immigration authority
Apply for a Global Talent visa or subclass 858 visa
Provide details of your nominators
Complete your health and criminal background check
Receive your visa
To know more details, get in touch with our expert counselors at Global Tree-
The Most Trusted Overseas Education and Immigration Consultants in India
.