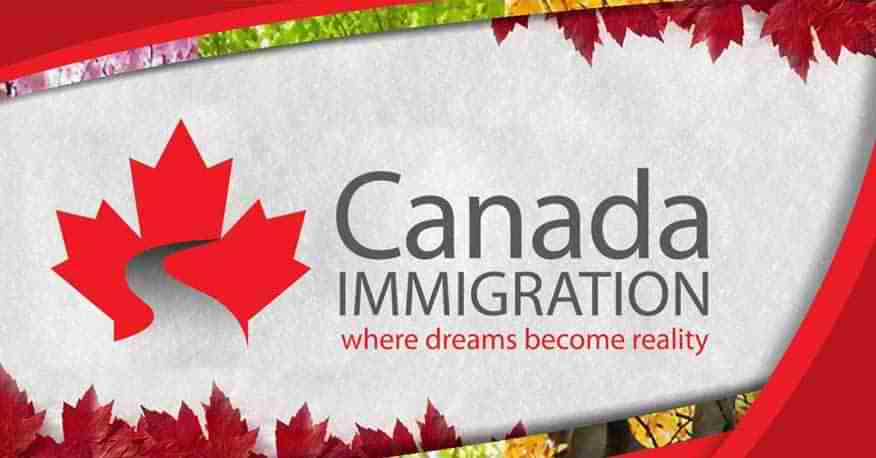 Major H1-B Visa Changes Likely To Drive More Immigrants To Canada
The Trump administration has made it clear to one and all that it intends to curb immigration of all types and has overseen a number of changes designed to reduce the migration in the year 2017.
From signing executive orders for further scrutiny of migrants to abolishing Deferred Action for Childhood arrivals (DACA), 2017 has not been a good year for immigrants to USA, diverting the immigrants to Canada for their immigration dreams. Now some reports indicate the year 2018 is not likely to bring much respite to the H-1B visa holders.
According to multiple reports from the Department of Homeland Security, new regulations are being considered that would stop the automatic grant of H-1B visa extensions, a move if implemented that could affect thousands of immigrant families.
H1-B Visa Process, Is It Going To Be An Abrupt Stop?
The proposal to stop the extension is seen as being in line with America s first philosophy, Buy American, hire American campaign mooted by President Trump. The Trump administration is looking at ways to utilize the ambiguous wording of the H-1B visa norms.
According to the norms, the H-1B visa holder can get an extension after the initial validity expires. Many choose this route to wait out the long time it takes to get a green card. Now the Trump administration is looking to be stricter with the extensions and excepting rather than the extension of H1-B Visa.
[Read More: H1B Visa Process Guidelines]
The government of USA is reportedly looking at the possibility of stopping extensions altogether. This can cause the many hundreds on Indian workers in tech jobs all over USA to look for other options when it comes to Immigration process to USA.
The Plight of H-1B Immigrants To USA
In order to understand why this move can have serious repercussions on the H-1B immigrants, we need to analyze the H-1B Visa Process making progression to a US citizenship.
Many H-1B immigrants apply for a green card but have to wait for decades to be granted the green card. In the meantime, they live on in US by extending their H-1B visa multiple times.
Many of them even go on to buy homes and have children who are US citizens. Now, if the H-1B extension is suddenly stopped, then many would be forced to return back to their home countries along with their children. The proposal for stopping H-1B extensions is one among the many regulations including scrapping of EAD or Work-permit for H4 spouses that is touted by the government to tighten rules around USA migration.
[Read More: How to Apply for USA Visa? – Visa Types, Application Process & Requirements]
New Changes To H1-B Visa Process Catalyzes Immigration To Canada
The uncertain fate of the immigrants to USA is driving more and more people to apply for Immigration to Canada, which has all through 2017 maintained a polar opposite stance to that of immigration to USA.
Whereas, USA made tougher decisions, designed to curb the Migration to USA, Canada has been making regulations that have made it easier for immigrants to enter Canada, no wonder more immigrants are choosing Canada for migration.
In fact many immigrants living on H-1B visa in USA are now applying for Canada PR and are successfully being granted for Permanent Residence in Canada.
With the skilled immigrants now preferring Canada instead of USA, it seems to be only a matter of time before Canada emerges as the world leader in innovation and entrepreneurship and USA may well see its position as a global business leader seriously threatened.
To know more about immigration to Canada, H1-B Visa process to USA, work permit visa to Australia get in touch with certified immigration experts, Global Tree overseas immigration and education consultants at Begumpet, Hyderabad, the most trusted immigration consultants with 14 branches across India.
Latest Updates on H1B Visa
According to the Gadgets Now source, the US Citizenship and Immigration Services (USCIS) conducted an initial random selection method for the fiscal year (FY) 2024 H-1B cap in March 2023, which included beneficiaries who qualified for the advanced degree exemption.
The H-1B visa program allows U.S. firms and employers to temporarily hire foreign workers in specialized positions that demand theoretical and practical expertise and are supported by a bachelor's degree or higher in the appropriate specialism or its equivalent. H-1B specialized vocations include architecture, engineering, mathematics, physical sciences, social sciences, medicine and health, education, business specializations, accounting, law, theology, and the arts.
USCIS has not yet confirmed the second lottery for fiscal year 2024, nor has a random selection from previously filed H-1B cap registrations. However, the agency stated that it only realized the need to select additional registrants in order to meet the fiscal allocations for fiscal year 2024. In the near future, USCIS will perform a second random selection procedure from previously filed electronic registrations.