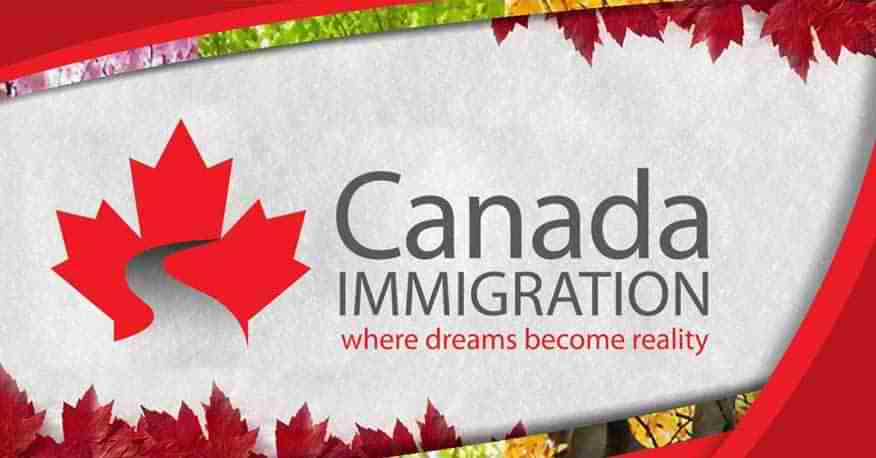 Documents Required Applying For Job In Canada
Migrating to Canada is a big step for the Canadian aspirants. And securing a job from a Canadian organization is one of the first steps. Although, most of the candidates are stuck on - how to find a job in Canada? Whether to go there or not to go there, these kinds of questions swirl up the mind. Well, here is the complete guide to getting a job in Canada from India.
Before heading into the process, first, take a look at the pre-requisites to find work in Canada. Here is the list of documents required to start the Canada Job search.
Professional Resume
A Cover Letter supporting the job application
Employment proofs
Payslips of the past six months
National Identity proof
Valid Passport
Visa / Work Permit
3 Simple Steps To Get A Job In Canada From India
Finding a job in Canada from India can be a tough task. Instead, get an expert consultation before stepping in with zero knowledge. Before that, read this blog to get a clear picture of the process to follow.
1. Create a CV:
CV is a curriculum vita that is nothing but a resume. It may sound like an easy task. But bypassing the filters with a dynamic CV is a myriad challenge. With all the worth migrating to canada for work among Indians, demand is high for Canada. Imagine, just like everyone, so many candidates submit their CVs for Canadian organizations.
Each company receives hundreds of applications every day. It is impossible to filter out all those applications manually. For this, most companies use the applicant tracking system for filtration. A CV must be distinctive and contain all of the keywords that an employer is looking for in order to get past these filters. So make sure to have the CV dynamic.
2. Find the Perfect Sources to Apply for Jobs:
Securing a job is not as easy as climbing the stairs. Each step has to be perfect. Finding the right platform to apply for jobs in Canada from India is one of those vital steps. In recent years, the job-hunting process has undergone significant changes.
Many job portals are uprising daily. Platforms like LinkedIn and social media platforms are helpful to connect with HRs. Plus, one can approach any immigration consultant for job search assistance. Or one can approach Canadian job portals.
3. Apply for Canada PR
Having a Canadian PR can improve the chances of securing a job 3 times. Because, employers look for responsible and consistent employees, who show an interest in working with the company in long term. Holding a permanent resident status implies the candidate's committee.
Plus, having the right to work without the company's sponsorship is advantageous. Candidates with good professional experience and education can go through the Canada PR Process step by step.
[Read More: Top 7 Highest Paying Jobs in Canada for Indians]
How to Find a Job in Canada from India Quickly?
Indians choose Canada the most for migration due to many reasons like high-paying jobs, benefits for the citizens, high living standards, and cultural diversity.
Some other reasons like family benefits, tech-savvy, economic, and good salaries are Indian's key attractions. But for the skilled immigrants, finding work in Canada is the challenging part. Here are some simple steps to follow to find a job in Canada in less time.
1. Have a Strategic Job Search Approach
A normal way of job search is posting in job portals is not enough to crack the target. Post the profile on the Canadian job portals. Optimizing as much as one can is the best way to bypass the filters. On the other hand, for the candidates who can be busy with daily life activities and no need to worry about how to apply for jobs in Canada from India? They can approach immigration experts for guidance.
2. Apply for a Permanent Resident Visa
Immigrating to Canada has multiple options. And choosing a work permit for Canada can be the tricky one. Applying for permanent residence in Canada can improvise the chances of getting the profile picked up.
[Read More: How to Create Express Entry Profile?]
Moreover, here are some advantages of applying for Canada PR rather than a Work permit.
Work anywhere in Canada
Allowed to switch companies in Canada as required
No additional permit is required for Spouse Working
Eligible to claim all benefits of unemployment under several schemes
Eligible to enjoy benefits like free education and free health care as a PR holder
Eligible to apply for Canada Citizenship in 3 years.
3. Apply for the Express Entry Process
Express entry is the fastest way of migrating to Canada. And for the express entry candidates, if they apply for PNP, provinces can pick the eligible candidates for employment and PR. Also, the Canada PR doesn't have a job offer as mandatory while applying. So, instead of a work permit, Express entry can quicken the Canadian migration plan.
4. Check the Occupational Requirements in Provinces
While choosing the province, check the occupational requirement for each province. Based on the candidate's profile, pick the province which increases the chances of receiving the acceptance. Along with that, one can check the most in-demand jobs in Canada.
The entire migration process can be daunting and seeking assistance is not wrong. Have a word with our Canada Immigration Process experts who can guide you in all the possible ways till you land in Canada.