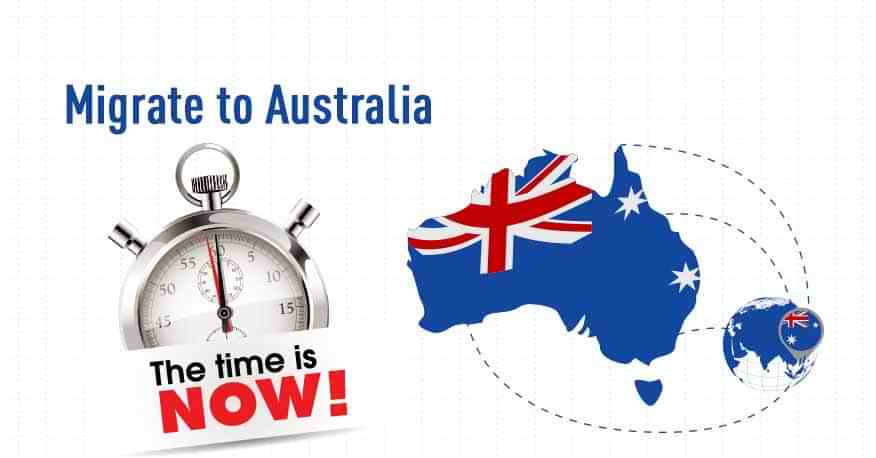 Immigration through Regional Province
The Australian immigration authority permits people interested in immigrating to Australia to plan for settling in a specific region of the country. Australia has many regions or territories, all of which support immigration through either investment in a business that will help to develop the local economy or by the sponsorship of an employee who runs a business in the region. The immigration to individual States or regions is done through State migration plans. State Migration Plans enable states and territories to sponsor skilled migrants to fill labor shortages in their local markets. The State Migration Plans delineate which occupations are eligible for nominations from the state and territory governments as well as the number of visas that can be granted.
Queensland Immigration
The region of Queensland welcomes immigrants through its Skilled Migration Program. With beautiful cities like Canberra, Sydney, Brisbane, Cairns, Newcastle, Perth and the Gold Coast, the region is an immigrant's paradise. The state migration scheme for Queensland is called the Business and Skilled Migration Queensland or BSMQ. Some of the avenues to immigrate through the BSMQ are
As a postgraduate or post-doctoral alumnus of a university in the region
As a worker employed in a local business or
As an off-shore worker who is sponsored by an employee with a business established in the region
[Read More: Skilled Workers can Immigrate to Australia using Skill Select]
Nomination for migrants working out of Queensland
Persons who are interested in immigrating to Australia and who live and work outside Queensland and who work in an occupation that is identified as in shortage of skilled workers in the region can be nominated under the BSMQ under one of the following two visa categories.
Skilled Nominated Visa Visa Subclass 190: This visa is intended for persons who are interested in permanently immigrating to Australia and who wish to settle in the region permanently.
Skilled regional provisional Visa Visa subclass 489: This is a provisional visa intended for nominating skilled workers to live and work in the region for a period of four years and is a pathway to obtaining permanent residency.
Advantages of Queensland State Nomination for immigration to Australia
There are many advantages for persons
interested in Immigrating to Australia
by seeking state nomination from Queensland or any other regions in the country. Some of the benefits that ensue from applying for a state nomination are:
Persons applying for regional nomination get priority processing of their visa application with the Department of Immigration and Border Protection (DIBP)
Persons applying for regional nomination also get 5 additional for their Skilled Nominated visa under subclass 190 for the DIBP points test
Persons applying for regional nomination also obtain an additional 10 points for Skilled Regional provisional visa subclass 489 for the DIBP points test
Persons applying for regional nomination also get the same working rights as a citizen.
Advantages of living in Queensland
Queensland, popularly known as the Sunshine State attracts both immigrants and tourists to its shores in large numbers every year. Many people choose this state as the region they wish to work and settle in as it is home to some of the most livable cities in the world. This state offers many advantages including,
A stable economy which leads to increased job prospects
Housing that is affordable by Australian standards
An education system that is amongst the best in the world
World class health care at affordable costs
Modern infrastructure of roads and public transport. This is also the only state with 5 international airports
Safe and secure place for people with families safe place for you and your family to live
People in the state can enjoy subtropical climate at many of its beaches and national parks.
People in the state enjoy a vibrant and cosmopolitan atmosphere with a mix of different cultures that make a newcomer feel at home.
[Read More:Immigration Policy Attracts Top Talent & Boosts Economy]
To know more about immigrating to Queensland under the BSMQ and also about other state nomination programs for immigration to Australia, contact
Global Tree
at Begumpet, Hyderabad, the
most trusted Immigration Consultancy in India
.