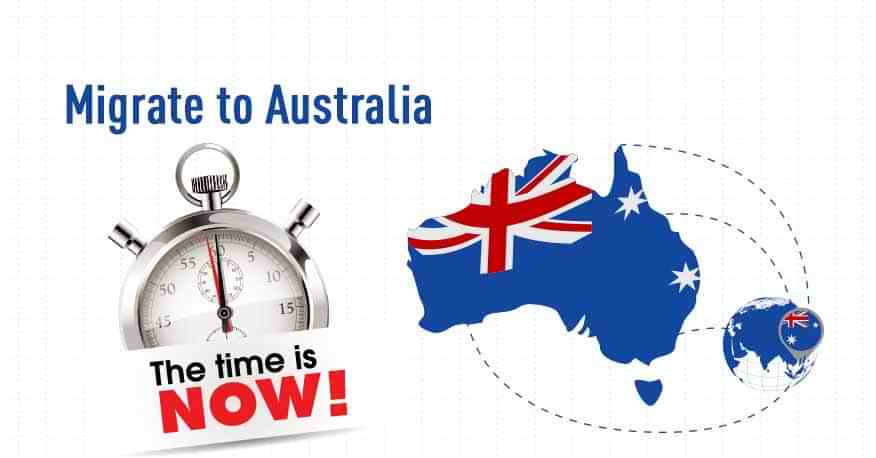 Visas For Australia
There are lots of visas available in Australia. Everyone has got its own rules and restrictions. You could search the one that impeccable suits you only under the guidance of most experienced who has got years of expertise in the field of visa and immigration.
Global Tree is updated with all the latest changes in the regulations and policies of immigration to Australia. We offer you best Australia immigration services in Hyderabad so that your application gets processed faster and easier.
For many individuals, the permanent Australia visa is the most preferred to reside for an indefinite period of time in this country. After the obligatory period of stay, the visa holder could register and avail citizenship of Australia.
This permit assists all permanent resident holders to get other benefits that are made by the Australian government. People who have migrated to Australia either to pursue education, to work or to do business on a provisional or temporary permit would become entitled to apply for a PR visa.
Permanent Residence For Skilled Immigrants In Australia
Skilled migrants could easily get Australian PR Visa. Skilled migrants with work experience are invited to immigrate to this country.
Below mentioned are few alternatives for skilled migrants to become permanent resident are:
Skilled Independent Resident (subclass 885) Students who have migrated to pursue an education in Australia for a period of at least two years can apply to reside and work in this nation.
Skilled Sponsored Residence (subclass 886) An individual who has migrated to this nation on a temporary visa or an international student who had pursued education for a period of two years and they have got relative residing in this country ready to sponsor them.
Skilled Independent Migrant (subclass 175) Immigrants who have got a lot of potentials and whose skills are highly in demand in this country can apply. They need to pass the points based test to get entitled for PR.
Skilled Sponsored Migrant (subclass 176) The relative of the applying who is residing in the country can sponsor him/her under this visa. Potential immigrants who had not applied through
General Skilled Migration (GSM) could also become entitled to permanent residence visa through many other following circumstances.
[Read More: How To Apply For Australia PR Visa?]
And they are as follows:
Employer Nomination Scheme (ENS) The foreign employee who is nominated for full-time employment for at least three years period of time could qualify.
Regional Sponsored Migration Scheme (RSMS) Potential immigrants who could qualify for doing a job in a company located in the country with less growth of population.
Business Expansion- Temporary visa holders and business persons can avail permanent residence through this visa. - Individuals on Subclass 189 and Subclass 190 Visa are also entitled to avail PR.
Pre-Requisites To Apply For Australian PR
The immigration system of the country is based on points. The process of getting permanent residency in this country is based on fulfillment of its requirements like: The applicant needs to submit all important documents like IELTS test result and report of skills assessment apart from their traveling and educational documents.
To receive PR, the applicant needs to apply for an appropriate category of visa that would help you in gaining PR. Applicant needs to select a job from the list of skilled occupations (SOL).
It provides a list of jobs that are available in a particular region. If any applicant has applied for the non-sponsored permit then they required selecting a job from the list of the skilled occupation of this country.
If any applicant is applying for a particular State Nominated Visa, then they are required to select a job from the list of skilled occupations of that particular state of the country.
The applicant then requires submitting an EOI which is also called as Expression of Interest in the online portal called Skilled Select.
They are required to provide entire details like their education details, their age, the experience of work, language proficiency etc. Applicants then receive some points based on their profile.
The more points you get, more chances of getting invited to apply. The applicant should meet character and health requirements. Applicant should undergo a medical and character verification test and should submit their documents.
[Read More: Visa Holders Can Travel Without Exemption]
Advantages Of Residing Permanently In Australia
An individual could reside and work for an indefinite period of time in the country. They are permitted to visit or leave the country initially for five years but it could be renewed thereafter.
After residing on PR for certain time, one can apply for citizenship of the country. Permanent residents could enjoy all the rights like citizens that include social and security benefits.
After you avail PR, you could sponsor your family members. At Global Tree, our immigration experts will help you with hassle free documentation. Know more about our fast and easy process of Immigration to Australia. Call us or please log into our website Global Tree.