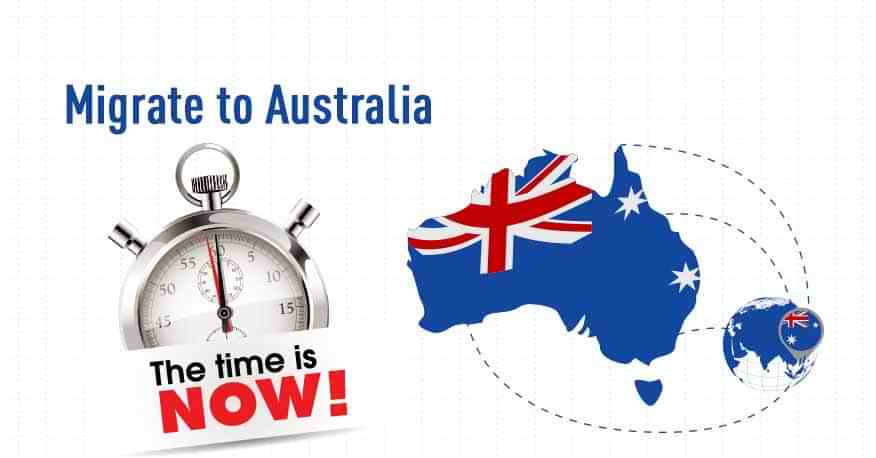 Types Of Visas For Australia Immigration
Your stay in Australia totally depends on what type of visa you are holding. For example, if you are in Australia for a visit, you are holding an Australian Tourist Visa (ETA) which comes with three months of maximum validity. So, you can stay in Australia for as many as three months if you are holding a Tourist Visa.
Australia Tourist Visa
If you wish to stay as a visitor for a longer period of time, then you can go for Long Stay e-600 Visitor Visa. The validity period of this visa is for one year. Apart from these e-visas, one can also go for paper-based visas like Paper-Based 600 Visitor Visa that permit visitors to reside in Australia for a period of one year.
Australia Student Visa
The Student Visa of Australia would permit you to finish a course in this country. You could go for a diploma, degree or a language course. As a student, you can pursue your education for a full-time period and work part time for a duration of up to 20 hours per week during semesters and full time during vacation.
Global Tree is one of the best Australia education consultants in Hyderabad. You can also avail a bridging Visa if required that would permit you to reside in this nation while your student visa is in processing. To apply for this visa, you required an admission confirmation from the training institution.
[Read More: Grow as an International Students With Australian Education]
Australia Business Visa
If you are a business traveler and want to stay in Australia on a visa, then ETA Business Visa is the answer that allows residing in Australia for a three months period of time. Business Sponsorship Visa(457 Visa) is another option where you can get an employment offer from an Australian firm. This visa would permit you to reside and do a job in Australia till you have got the job.
This visa is required to be renewed for every four years. But if your job concludes, then you got more one and a half month to either get a sponsor or apply for fresh visa applications or you have to leave this country.
Skilled Migration
For people who want to stay while working in Australia can go for Skilled Migration Visa, it is also an alternative to get Australia PR. This visa is points based and points are granted for your age, experience in your work and other norms. This visa would offer you a chance to apply for Australian Citizenship after four years of stay in this country.
Regional Skilled Migration
It is a PR visa where you required an employment offer from employer based in Australia for at least two years of time period. But for availing this visa your job requires being listed in the list of occupations of the country.
Employer Nomination Scheme
The employer in Australia should be willing to sponsor you for at least two year period of time, for a job where there is a shortage of workers. You can stay in Australia with this visa via an employment offer and can also apply for Australian PR later on.
[Read More: Jobs And Residence For Skilled Migrants On Australia PR Visa]
De Facto Visa
If your partner is an Australian citizen, then you might apply for this visa after proving that your relationship is strong enough and its going on. You need to prove that you both are living together for at least one year. This visa is granted for two years and later on, you can also avail PR through this. At Global Tree, our immigration experts will help you in migrating to Australia. Know more about Australian visa and immigration process. Call us or please log into our website Global Tree.