IMMIGRATING TO AUSTRALIA? HERES 5 THINGS YOU SHOULD TAKE CARE OF BEFORE YOU ARRIVE AT THE LAND DOWN UNDER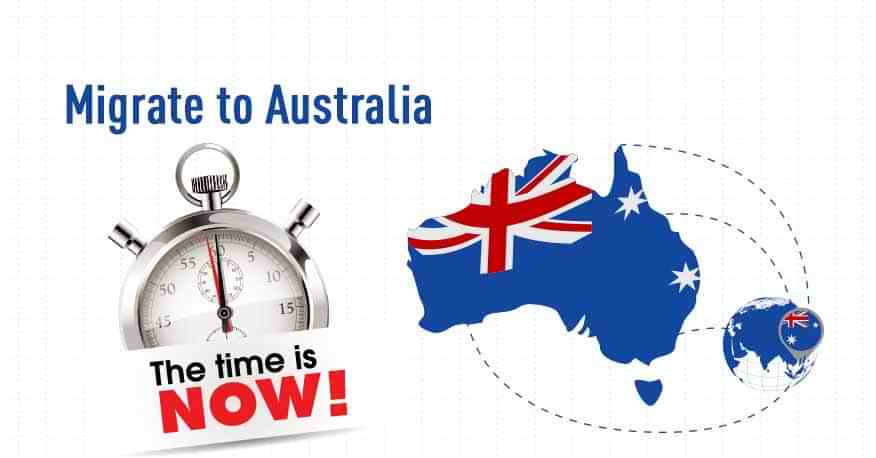 Australia Immigration Visa Process
Its a dream shared by the many-the dream of Immigrating To Australia! The modern cities, the undulating coastline, the sunny beaches and the rich culture combined with the global vibes that accrue from people immigrating from different parts of the world and the friendly nature of the locals, make this one of the favorite places for anyone interested in Immigrating for a better life.
However once the immigration is in order and you are getting ready to fly, it is important to know what are the steps you need to take before you arrive in the country or at least immediately on arrival.
We put together a few important things that you should take care of before you Land in Australia.
Research the City where you are Immigrating
If you have decided on the city you are Immigrating to, it would be helpful to you to do a thorough research on the city, decide the area where you are planning to stay, you can consult online sites, Google Maps etc. to get an idea of the different localities in the city, the cost of renting an apartment and also the distance of your apartment from groceries and other stores.
Another factor you will want to keep in mind, especially if you are immigrating with Children is there any schools nearby? Also, consider the cost of living in the city where you are planning to stay.
Some cities like Sydney and Melbourne can have very high rents and cost of living. It is important to have some savings before you arrive to cope with the high cost of living
[Read More: TSS Visa Application For Australia]
Open an account with a Bank before you land
If you are Immigrating to Australia, then it is advisable to open a bank account before you actually land in Australia and not wait until the last moment. A number of Australian banks allow you to apply for an online account even without an address in Australia.
These accounts can be opened online and you can have the debit card mailed to your home address. This will give you access to money as soon as you land.
Buy a Mobile SIM with Prepaid charges
Having a mobile on hand when you are Immigrating to Australia, will ensure that you need not experience any break in connectivity with your loved ones, once you land in the country.
You can buy an international sim card such as matrix or opt for a local pre-paid SIM in Australia and change the SIM on landing at the airport
Apply for your Tax File Number (TFN)
The Tax File Number is an important step for anyone Immigrating to Australia. You will need this number if you are intent on looking for a job or for Working in Australia.
A company who employs you in Australia cannot pay you without your Tax File No. You will need to be in Australia to start the application, but it is advisable to start the application for TFN as soon as possible.
Improve your English Speaking Skills
As Australia is an English Speaking Country, you will find communication is much easier when you are good at speaking the language. Though people from all ethnicities and backgrounds live here, English is still the primary means of communication. It is therefore important to hone your English language skills when you are thinking of Immigrating to Australia.
[Read More: Australia Business Innovation Stream]
Having a good command on English language and speaking with clarity and confidence can improve your experience of Living in Australia. Global Tree has a coaching department which offers classes to people who are interested in improving their English speaking, reading and writing skills.
To know more about Immigrating to Australia get in touch with Global Tree at Begumpet, Hyderabad, the most Trusted Immigration Consultant in India.