ONTARIO WELCOMING CORPORATE ENTREPRENEURS UNDER CORPORATE IMMIGRATION STREAM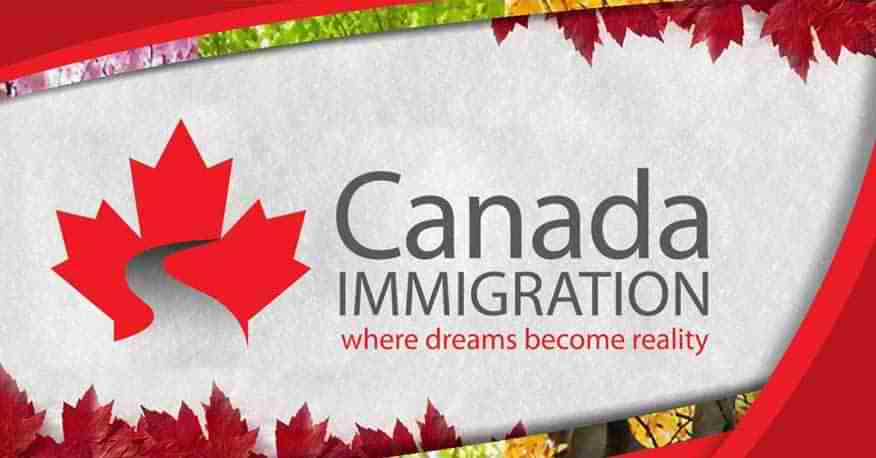 OINP Applications Under Its Corporate Stream
One of the Canadian Provincial Nominee Program which is popularly known as Ontario Immigration Nominee Program has started taking applications under its Corporate Stream, making it easy for the applicants for applying and enhancing their time of processing.
This corporate stream under OINP assists and helps established Foreign Corporations who are looking to expand or purchase existing business into Ontario province of Canada.
Once the business has been set up successfully, an important staff is entitled to apply for provincial nomination certificate, permitting them to become Canada Permanent Resident. Applicants and staff who got successful get a provisional work permit.
If conditions of performance agreement are met. Applicants and staff might then apply for provincial nomination under the Ontario Immigration Nominee Program. They might then apply to Canada Immigration department for the status of Canada PR.
Ontario Immigrant Nominee Program (OINP)
Ontario is most preferred landing destination who seeks to Immigrate to Canada from across the globe. As other provinces of Canada, Ontario to has got 40% of citizens of Canada who had made Ontario as their home. Ontario is also home to the capital city of Canada, Ottawa as well as Toronto. In various means, Ontario is the epicenter of social, economic and political life of Canada.
Through OINP, Potential Immigrants with work experience and skills who are targeted by the province might get a Certificate for Ontario Provincial Nomination, that would permit that overseas citizen to apply for Canada PR with faster processing time. OINP accept applications application under various categories of immigration like Ontario Express Entry, General category, Foreign Student category and Business Category.
[Read More: ONTARIO Opens Its Doors To PR Seekers With Human Capital Priorities Stream]
OINP Corporate Stream
OINPs Corporate Stream comes under the business stream. This stream targets at assisting well established foreign corporations who are seeking to expand their business in Ontario or looking to purchasing an existing business.
Once the business has been successfully setup, then the staff are entitled to apply for a certificate of nomination, permitting them to becomeCanada PR.
Eligibility Requirement
There is a list of requirement to get elected under OINP Corporate Stream and they are as follows: Corporate Requirements, investment requirements, proposed business requirements, staff, and position requirement.
Corporate Requirement
To get entitled, foreign corporates should have set up a business for the minimum period of three years during the application time, employ staff who are looking for nominations, should be essential to the business operations in the province, should create around five full-time jobs for citizens of the country for every required nominee.
Staff nominees should show at least two years of language requirement before PR nomination, job positions should be beyond the associated prevailing level of income and the job position should be filled for a minimum period of ten months before submitting the final report. In case of succession of business, additional requirement applies.
[Read More: 5 Easiest Ways to Immigrate to Toronto]
Investment Requirement
To get entitled, corporations should make investment of around $5 million Canadian Dollars for expanding into Ontario or buying an existing business, funds for investment should be availed from lawful sources, investment activity should be of key economic benefit to the province as specified, if any business that has to be set up in the province is a leasehold or land development firm other requirements also apply to it.
Business Requirement
Proposed business in the province should have a clear essential link to its parent subsidiary or branch, should aim for making profit through sale of goods and services, should derive its main sources of income from active income, should also comply with the lawful criteria of Canada, should comply with entire provisional labor laws, should be considered as permanent business in the province, should submit a business plan.
Staff & Position Requirement
Staff should be significant for the proposed business and its operation, should be in an executive, senior or managerial position, should have got a minimum of three years of experience in previous five years, should be constantly working for the applicants business in that position for a year before submitting an application, should not have any family relationship with any member of business directors or its stakeholders, should not hold an equity in the firm, should be taking a full time position in the business in the province that meet the prevailing levels of income.
If you are looking to Immigrate to Canada, it is recommended that you go with one who got years of experience in the Overseas Immigration Process. Global Tree is among the Best Immigration Consultants in India with the team of Expert Counselors available for helping you Immigrate to Canada.