TEMPORARY GRADUATE VISA SUBCLASS 485 LATEST UPDATES, ELIGIBILITY & BENEFITS - AUSTRALIA IMMIGRATION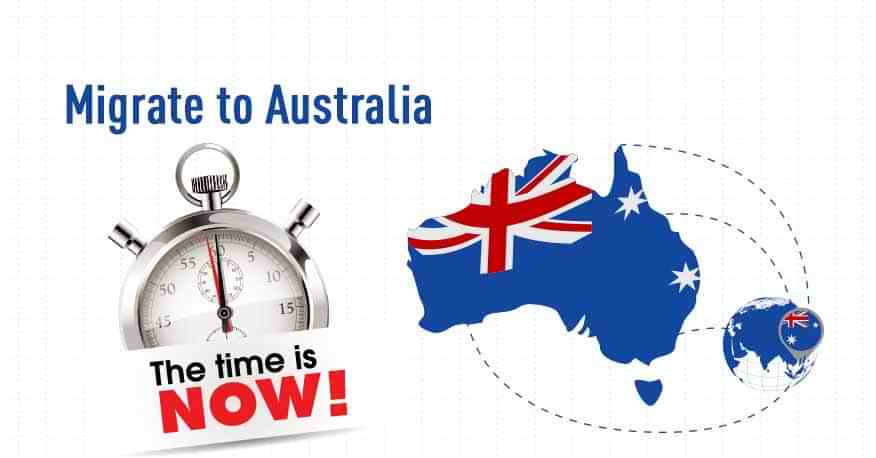 Temporary Graduate Visa Subclass 485 Latest Updates, Eligibility & Benefits
The government of Australia has recently announced certain important changes to the requirements for applications from international students with respect to the subclass 485 visa.
When these changes come into effect, students who have completed their graduation from an Australian university and are staying in the country on a Temporary Graduate visa will be able to stay for a longer duration, while they gain work experience and work towards converting their visa to a permanent residency.
This Blog Article Includes
Subclass 485 Work Stream Types
Eligibility criteria for Subclass 485 visa
Benefits of visa subclass 485
Subclass 485 visa FAQs
Subclass 485 Visa New Rules for Australia Immigration
As per the new changes, students who have completed their graduation or post graduations program, can stay on and seek employment in regional areas of Australia. Moreover, there are many relaxations to the rules about who can apply for this visa.
Students of Australian universities who are unable to travel to Australia, but were taking classes from offshore locations, due to the covid pandemic, will also be eligible to apply.
These students can apply for the visa from their place of residence, irrespective of the course they are pursuing. Corporations, politicians, and employers in Australia, view skilled graduates from different countries as a valuable resource for the socio-economic growth of the country, as these graduates bring not just a skilled labor force to strengthen the economy, but also much-needed diversity into the social framework, it is not surprising, therefore, that are strong lobbies that support the increase in opportunities for foreign graduates to seek employment in Australia through the Skilled Visa Program.
The Graduate temporary visa can be applied for by any student who has completed two years of study in the country. It is a post-study work visa and will enable the visa holder to live and work in the country for a duration of up to four years.
[Read More: How to Successfully Apply for Australia PR Visa]
Subclass 485 Work Stream Types
The visa can be of two types as elucidated below
Graduate Work Visa
This visa is intended for students who have successfully completed 2 years or more of study in Australia. The course of study taken up by the students should be related to the occupation that they have been nominated for. This visa is valid for a period of 18 months.
Post-study Work Visa
This visa is intended for students from other countries, who have received a bachelors or higher degree from an Australian university or any other recognized institution of learning.
Students who have been granted this visa are entitled to stay in the country for a maximum period of four years, depending on their qualification.
Students holding an undergraduate or postgraduate degree can stay for a maximum duration of two years, students who have pursued a research-based postgraduate degree program are eligible to stay for three years, whereas students who have completed their doctoral program can stay for four years.
Immigrants who have successfully applied for this visa will be able to bring their families along with them and can live and work anywhere in Australia.
[Read More: Australia Immigration Visa Process]
Eligibility Criteria For Subclass 485 Visa
The persons who are interested in applying for the subclass 485 visa have to fulfill the following eligibility criteria
The applicant for visa subclass 485 must be less than 50 years of age
The student visa for the applicant should have been granted on or after 5th November 2011
The total study period for the applicant to be eligible for the visa subclass 485 should be 2 years or 92 weeks
The applicant should hold an eligible visa
The applicant should have met the requirements for Australian study in the last six months
The applicant for visa subclass 485 is required to meet the criteria for health and character.
The applicant needs to have health insurance in Australia
The applicant needs to have met the specific requirements of the stream for which he is applying under subclass 485.
The applicant for visa subclass 485 is required to have met any one of the following English language criteria
IELTS - an overall score of 6 with at least 5 across each band
Occupational English Test (OET)- B in every band
Pearson (PTE Academic) an average score of 50, with a minimum of 36 in every band
TOEFL iBT (Internet Based Test) An overall score of 64, with a minimum of 4 in the Reading and Listening parts, and at least 14 in speaking and writing.
Cambridge (CAE) - an average score of 169, with a minimum of 154 in every band.
[Read More: How long can you stay in Australia on a Visa]
Benefits of Visa Subclass 485
Any person who has graduated from an educational institution in Australia can apply for this visa, the visa provides the following benefits to its holders
A person holding the visa subclass 485 can bring his family to Australia under the same visa
A person can live in Australia even without a sponsoring employee
A person can use the stay period to look for a job, work in Australia, and if he so wishes to apply for a more permanent visa and Immigrate to Australia
A person can stay for a minimum of two years in Australia under the visa subclass 485 and can search for a job during this period
If he has got a masters degree in Australia he can stay for three years, and He can stay for 4 years if he has got a Ph.D.
This visa would give an additional advantage to students, as they will be able to gain work experience in the country, and thus earn more points in the Australia points-based immigration system for gaining permanent residency.
To know more about Subclass 485 Visa or any other visa for Australia, please contact Global Tree at Begumpet, Hyderabad, and the most trusted Immigration Consultant in India.