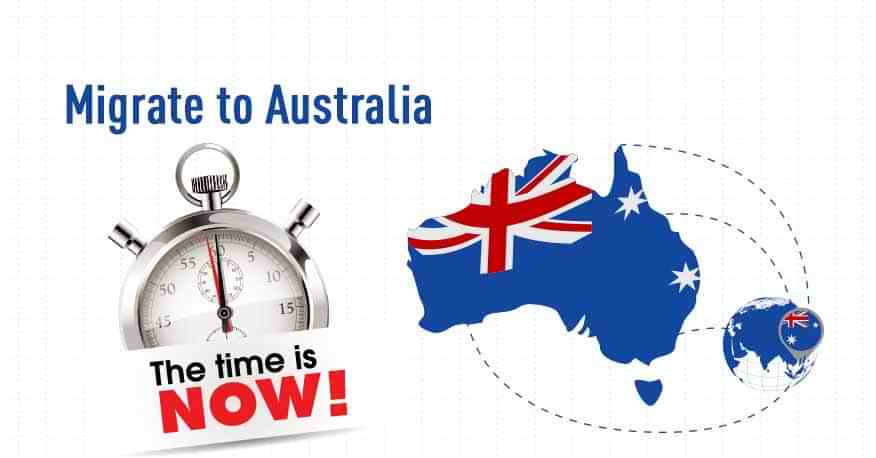 Surge In Demand For Skilled Workers In Australia
"There are many career options for foreign skilled workers to work in Australia after they get a vocational education. National Skills Week 2017 is being celebrated in Australia to promote vocational education and training. The theme of this event is beyond the frontiers of knowledge. Every year with this event, students are being informed about the vocational education diversity and career routes that are available through this vocational Education And Training.
According to the CEO of SkillsOne, B. Wrexham, the scope of vocational education was much wider than the traditional business with that many individuals associated with it. The main objective in holding this event is making understand the prospects. It reflects on employment growth as the country has been built on skills that are developed in the sphere of vocations. It comes with the key economic benefit of rising productivity. The current theme motivates individuals to aim for exploration and search better things of vocational education.
He also mentioned that there is a huge demand for jobs in sectors like Hospitality And Tourism and that could be initiated through vocational education.
Till the year 2020, the employment department of Australian government has projected a need of extra 19,000 waiters, 11,700 baristas and bar attendees, around 43000 care givers and around 39,000 childcare professionals. The tourism and hospitality sector has been witnessing a boom and all the states are developing rapidly.
When it comes to caring for aged people, there is an increase in demand for people who could do this job. Retired people mostly prefer Queensland for its pleasant weather and other reasons. There is a huge demand for getting more people involved in it.
The latest infrastructure in many Australian cities has a soaring demand in businesses that were considered traditional.
[Read More: How To Apply For Australia PR Visa?]
Around 2,61,000 Electricians, 7,8000 Plumbers, And 12,000 Carpenters could expect to get employed in coming five years.
Moreover, there is a huge demand for professionals with digital skills. Nowadays, there is a great impact of technology in every field of business. And hence it is significant to involve many individuals who got skills in programming and coding, Around 18,000 software application programmers would be needed till 2020. The agriculture sector is also witnessing technology changes.
Australian employment department has mentioned that the deficit in National Skills is found in the following trades in the nation during this year. There is a huge requirement of bricklayers, painters, stone masons, glaziers, floor tillers, cabinet maker, bakers, pastry cooks, butchers, hairdressers, electricians, motor mechanics, vehicle painter, locksmiths, sheet metal trades worker etc.
Skilled Workers In Australia
Australia Skilled Worker Visa
Since April this year, the list of skilled occupations (SOL) has been replaced with medium and long term skills List and the list of short term skilled occupations has been replaced with the list of consolidated sponsored occupations.
List of Occupations:
Medium & Long Term Strategic Skills List
The applicant should have an occupation listed on this list if they are applying for skilled subclasses like Skilled Independent Visa (Subclass 189), Skilled Nominated Visa (Subclass 190) and Skilled Regional Sponsored Visa (Subclass 489).
The occupations on the medium and long term list are similar as on the Skilled Occupation List (SOL). The latest list of occupation includes a list of 16 occupations that could not be utilized for categories like Skilled Nominated Visa (subclass 190), skilled regional provisional (subclass 489) visa, employer nominated scheme (subclass 186) visa, temporary worker skilled (subclass 457) visa and training (subclass 407) visa.
[Read More: Visa Holders Can Travel Without Exemption]
Short Term Skilled Occupation List
The occupations on this list are must for applicants while applying for visas like Skilled Nominated Visa (subclass 190), skilled regional provisional (subclass 489) visa, employer nominated scheme (subclass 186) visa, temporary worker skilled (subclass 457) visa and training (subclass 407) visa.
Australia General Skilled Migration Program
The economy of this country remains one of the strongest across the globe which offers millions of jobs every time to make it a most favorable destination for high skilled workers. The eligibility of skilled migrants who seek to Immigrate To Australia has assessed on points based system. Points are given based on their profile information like age, qualification, work experience and proficiency in the language.
Skilled Migration Visas
These visas have been designed for overseas skilled workers who meet the required conditions and have got enough skills that are required by the labor market of this country.
Categories of Common skilled migration visas are Skilled Independent visa (Subclass 189), Skilled Nominated Visa (subclass 190) and skilled regional provisional (subclass 489.
How To Find Jobs In Australia
To search for jobs in this country, you initially need doing some homework that is getting your credentials assessed, do some research regarding the list of jobs that are in demand and get your documents ready.
[Read More: Jobs By Maximum Percentage Growth]
If you are looking to apply for Australia Work Visa, it is recommended that you go with one who got years of experience in the Immigration Process. Global Tree is among the best Immigration Consultants In India with the team of expert counselors available for helping you in your visa and Immigration Process.