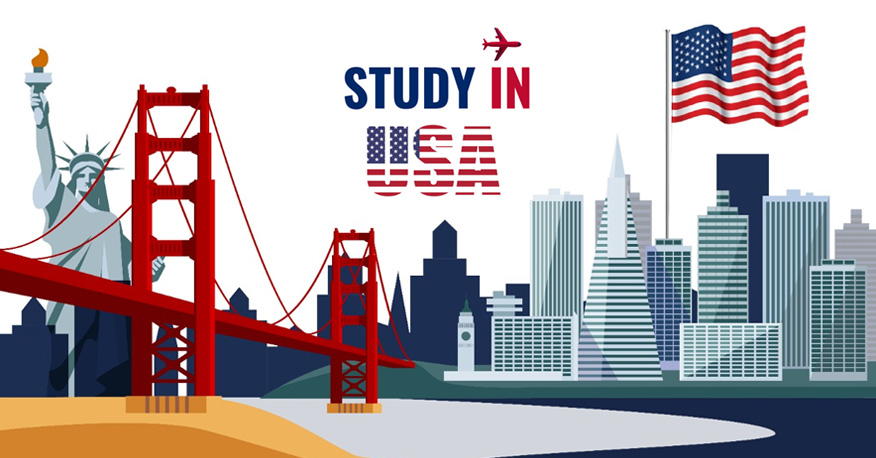 STEM OPT Students Can Work At Clients Sites
The US immigration authority, USCIS had announced earlier that students who were working under the OPT or Optional Practical Training Program, could not be allowed to work at Customer sites.
In a move that is expected to bring cheer to students from many countries including India, the immigration authority has back tracked on the earlier degree and is now easing the rules to enable students who are pursuing courses in STEM to work at customer sites.
The USCIS however made it clear that the students will need to maintain proper employer-employee relationship in order to work.
Features Of STEM-OPT
The STEM OPT allows students who study abroad in USA in STEM (Science, Technology, Engineering, Math) related fields to undergo training from employers in USA
The training can be undergone for a stipend after completing nine months in the course
OPT allows you to work for a period of 12 months after you complete your course without having to apply for a working visa
The job taken up while working under OPT should be related to the field of study
The student should be able to prove that there exists a genuine employer employee relationship with his employer and that he is not providing labor for hire
Students can avail of the right to work under OPT for 12 months for each of the levels of study they complete. For example a student can work for 12 months after graduation and then go on to take up a post-graduation course and work for another 12 months after completing that
[Read More: New Jobs Data May Lead To Raise In Immigration To USA]
Changes To OPT Rules For Foreign Students In USA
There have been a spate of changes recently for both work and student related visas in USA. The USCIS has combined the change in rule which stated that students would not be allowed to work at client sites.
This rule when taken in conjunction with USAs strict policy towards unlawful presence had raised concern among many overseas education consultants servicing USA, who were inundated with questions from students. The students who were unwittingly working for clients faced the danger of being debarred for 10 years for no fault of theirs.
The rules that were earlier established were as follows Staffing and employment agencies can employ students under the OPT program
The student can work at the employment agencies own place of business
The agency should take care to not contract students out to work for a customer
The training for the students taking the OPT program should be provided by the employer who signs the I-983 form
However owing to a backlash from Immigration attorneys, especially with reference to the It industry in USA the USCIS has changed its website to reflect the following change for OPT program viz students who meet all training obligations and maintain a genuine employer-employee relationship with their employers can undergo training at a third party site who is connected to the employer.
[Read More: 10 Best Cities In USA For New Immigrants]
The move is likely to benefit students who are looking for a career in the IT industry as they are more likely to be working at client sites The move is a positive one for students from India who can now work freely at client sites.
To know more about this policy gets in touch with Global Tree, the most effective overseas education consultant in India. OPT paves the way for students to obtain USA immigration as it allows them to stay for a period of up to 25 months after completion of their course without applying for a work visa.