DREAMING OF A WHITE CHRISTMAS? TRAVEL TO UK FOR A TRADITIONAL HOLIDAY SEASON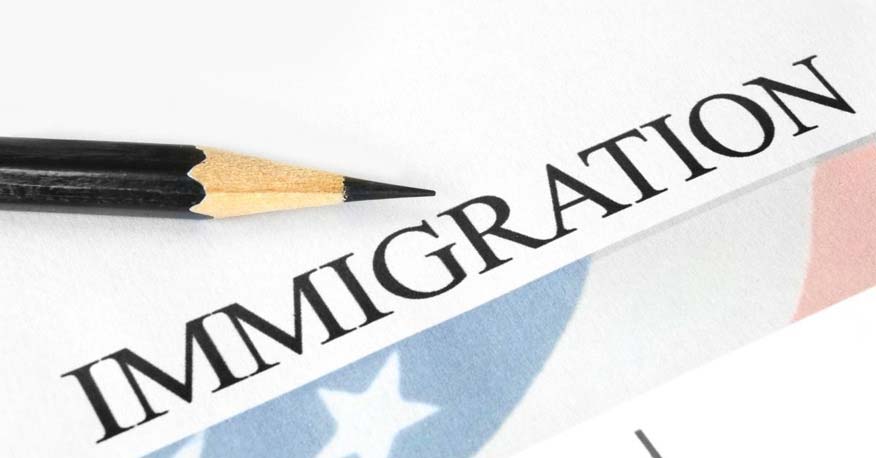 Are you Looking for UK Tourist Visitor Visa on Christmas Holidays?
Christmas is one of the favorite holidays of the world. No matter what religion you are from, the mind-picture of Santa on his sleigh with a sack-full of toys, tall-beautifully decorated Christmas trees, children singing carols and yummy treats all elevate this holiday season in our collective consciousness. Christmas is celebrated all over the world to commemorate the birth of Jesus Christ and each region has its own unique stamp on how the holiday season is celebrated. In the United Kingdom, X-mas celebrations are a grand affair and the days around festival are welcomed by one and all as a happy holiday season. Read on to know more about how festivity transforms the atmosphere, celebrated in the United Kingdom and how you can be a part of the celebrations in the days to come.
Christmas Traditions in the United Kingdom
As the
United Kingdom
is predominantly made up of Christians, Christmas is one of the most important and widely celebrated festivals in the country. People of all ages and from all religions come together to celebrate this festival. Weeks before the actual date of the festival which is
25th December
, one can see streets, homes and shop fronts decorated with traditional Christmas designs, lighting and floral decorations such as wreaths made out of ivy and holly and mistletoe decorations. People in UK along with their families begin counting down to Xmas from the final day of advent which falls on the fourth Sunday before Christmas. Most stores also have especially themed merchandise and groceries at this time of the year.
[Read More: Visit Nottingham City with UK Visitor Visa]
The advent season culminates on
24th Dec
, which is also known as
Christmas Eve
. On this day children and adults come together to bake treats, and gather around the tree for caroling and telling each other Christmas themed stories. Little children are encouraged by their parents to write letters to Santa Clause, and to hang stockings over the fireplace before going to bed in anticipation of Santa's arrival. On the actual day of Christmas everyone in the family gathers together at a mid-day feast of delicacies that are prepared especially for the festival. The feast normally includes roast Turkey and plum pudding as the staples. After dinner, many people in UK come together to watch the Queen deliver her annual Christmas message to the nation and eat a yummy fruit cake with their afternoon tea.
Enjoying Christmas as a Tourist
The best way to enjoy an authentic experience of the grand festivity in UK of course is to live with a local family for the holidays however one can also experience the joy of the holiday season by
traveling to the UK on a Standard Visitor Visa
.
Drive to any of the special Christmas markets which dot the cities and visit store Santa with his elves
Walk through the beautifully lit streets decorated with lighting shaped in Christmas themed shapes and colors
Go to Kew Gardens in London for a snow-flake trail, a beautifully decorated trail with glittering artificial snowflakes that add a magical touch
Go to a traditional tea-house or restaurant to partake of afternoon tea. Afternoon tea is a tradition that is enjoyed by many tourists to London
Drive down to Trafalgar square to see a different Christmas Carols (songs) every day and also to admire the giant Norwegian Christmas tree at the center of the square.
[Read More: How to Apply for US Tourist Visa from India?]
Getting a Standard Visitor Visa for UK
In order to travel to the United Kingdom for Xmas or any other holidays one requires a standard visitor visa to enter the country. A standard visitor visa will allow you to enter the country and stay with time limit. A person who applies for a standard visitor visa will need to fulfill certain essential conditions which include showing proof of funds. The following are the requirements for obtaining a standard visitor visa to the United Kingdom.
Persons applying for entering UK as a tourist should apply for a standard visitor visa
A person must apply for the standard visitor visa at least 3 months before the date of intended travel
Applicants for the standard visitor visa to UK should demonstrate their intention with sufficient proof of returning to their home country at the end of the visa period
Applicants should be able to show that they have enough funds to cover the cost of travel and living expenses during their stay in UK.
Applicants for standard visitor visa need to provide current passport with the application.
To know more about How to apply for Standard Visitor Visa to UK contact Global Tree, Certified Overseas Education Advisors and Top Immigration Consultants with their presence across India in 14 branches, the most trusted immigration consultants.