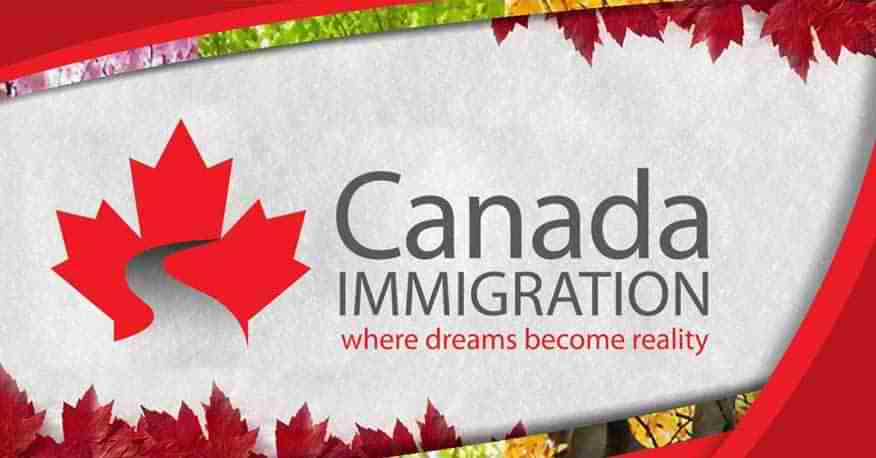 Canada Leads The Way With Its Inspiring Immigration Policies
Canada has been a source of inspiration to many Governments in the recent years with adapting immigrant-friendly policies, while streamlining with their strict terms and conditions allowing the immigrants to migrate to Canada, work, live and settle in Canada.
It is seen as an ideal model of good governance and has been ranked as one of the most favored destinations for immigrants from all over the world.
The country has been at the forefront of sound policies on equal representation of all ethnicity, equality of gender, quality healthcare, pollution free towns, environmentally friendly towns as well as welcoming policies towards people who immigrate to Canada.
Canadas Shift From Policy Borrower To Policy Maker Regarding Immigration
This however was not always the case, in the past few decades. Canada was seen as a borrower of policies, wherein the country generously borrowed policy ideas from other countries in general and Scandinavian countries in particular.
In recent times however, countries such as Norway, Sweden and Denmark have been looking at Canada immigration policies for inspiration on formulating their own policies with regards to immigrants who seek entry into their countries.
Canadas immigration and integration policy has been attracting a lot of positive interest in Europe and beyond. In USA too, President Trump has been advocating a merit-based immigration system which is inspired by the Canadian points based immigration system.
The Canadian model of providing healthcare and quality education to all those who immigrate to Canada and their integration programs help the immigrants to assimilate themselves into their local communities such as education in Canada or internship abroad. Canadas immigration policy of focusing on skilled immigrants has in no way diminished its share of family-based immigration.
Through dependent visas, every year many spouses, as well as children, immigrate to Canada to join the primary immigrants.
Canada also has a policy of welcoming elderly family members through the process of a super visa, wherein the parents and grandparents of Canada Permanent Resident Visa holders can enter the country.
These grandparents play a vital role in the economy by providing the much-needed child care to the immigrants children and thus freeing them up for more productive use of their time, and thus contributing indirectly to the countrys economy.
[Read More: Canada PR Processing Times]
Scandinavian Countries Inspired By Canadas Immigration Policy
Canadas welcoming stance towards those who immigrate to Canada, and viewing them as a positive influence on society as well as an economic resource have also been emulated by many Scandinavian countries.
Also Canadian immigration policy of focusing on skilled migrants and the candidates possessing those essential skills that are in shortage of the host country, has also contributed to a more selective system of immigration in many countries across the world.
Inspired by Canada immigration policy, Denmark and Norway have come up with changes to their own immigration system, with Norway adopting Citizenship ceremonies akin to Canada, and Denmark going for a points system which is reminiscent of Canada immigration system.
The policies for Immigration to Canada gained international image positively. This positive impact has been the result of active campaigning of the Canadian immigration system by the governments in power and the emphasis on ensuring that those who immigrate to Canada are selectively vetted for both their ability to contribute positively to the economy and integrate seamlessly into the society.
Latest Express Entry Draw Reflects The Policies Of Immigration To Canada Welcoming Immigrants
Canadas latest Express Entry Draw held on 7th February has clearly reflected its continued policy of encouraging more people to immigrate to Canada.
The latest Express Entry draw has seen a slight decrease in the minimum CRS score from the Jan 18th draw. Invitations to apply (ITAs) were issued to all candidates who had a CRS score of 442 or higher in this round, with 3000 applicants being invited to apply to immigrate to Canada.
[Read More: Is It Worth Migrating To Work In Canada?]
The latest draw follows announcements made by the Canadian government, revealing the new immigration plan for 2018-2020, which demonstrated its commitment to increasing the rate of immigration through the Canadian Experience Class, Federal Skilled Workers and Federal Skilled Trades class over the next few years To conclude, Canada immigration model has become a success story that is worthy of emulation by other countries who are looking to put their own immigration policies in order.
To know more about immigration to Canada contact Global Tree, the Best immigration consultants in India